Insurance Broker vs Agent: Differences Between Each
By Krista DeKuyper | June 3, 2021 | HealthQuotes Articles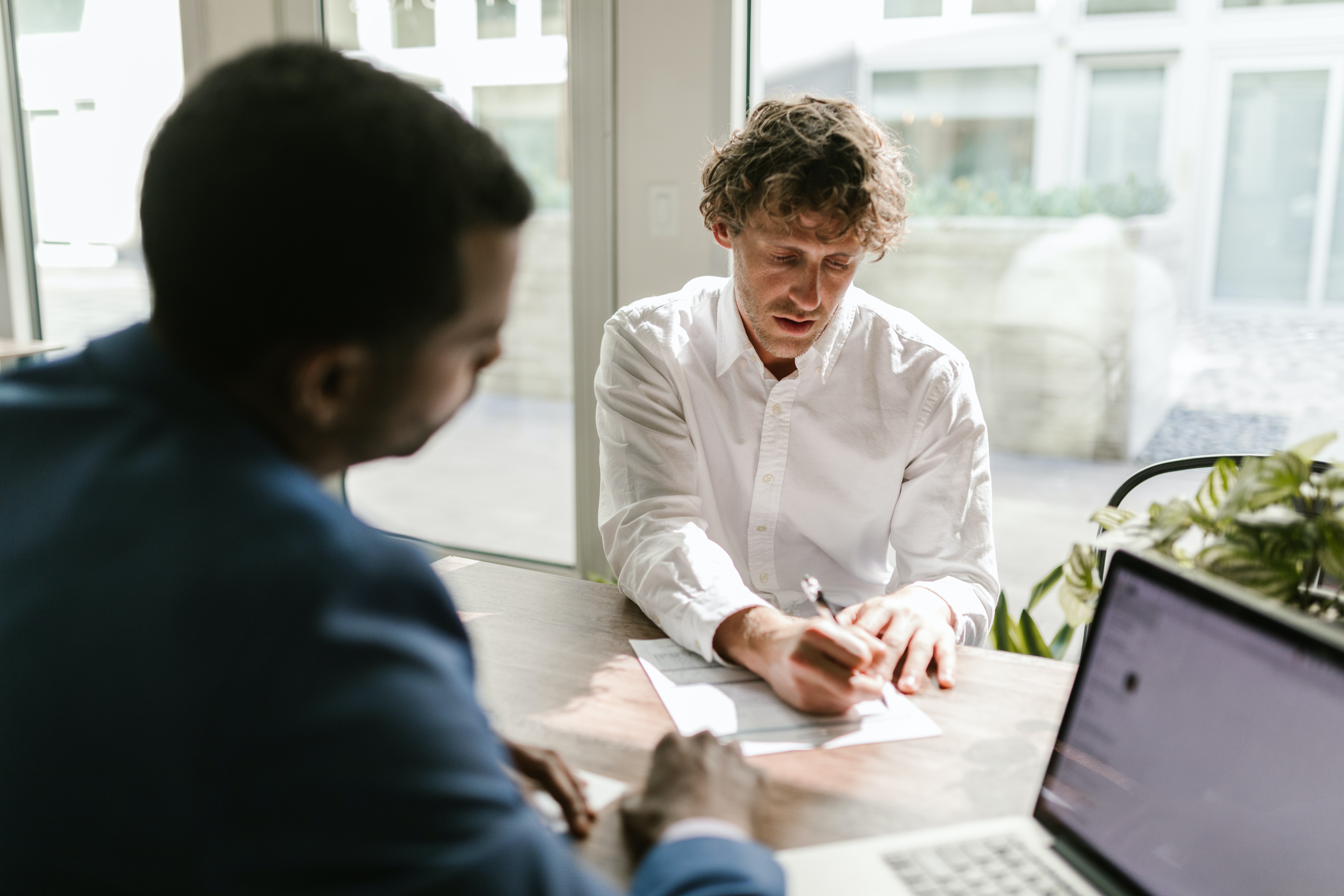 Have you ever wondered what the differences are between an insurance broker vs agent? If you're shopping around for insurance you may have heard the terms 'broker' and 'agent' being tossed around. Both are professionals in the industry. Both act as intermediaries between the buyer and the insurance provider. They both have appropriate licenses to be able to sell the insurance while also making sure they are following the laws and regulations. The key difference between a broker and an agent is that an agent represents one insurance company while a broker works for the insurance buyer.
What Is An Insurance Agent?
An insurance agent (also called captive agent) typically works for one insurance company and thus can sell insurance policies of this one company only. The agents are very knowledgeable about the services and policies of their company and might provide you with special 'bundling' discounts. For example, if you choose to have both your car and house insurance from the same company. However, being exclusive to the one company limits consumer's options to compare different products.
An insurance agent might also not have the experience and expertise required to advise you regarding the best insurance policies as they only represent one company and not a multitude. Independent insurance agents might be able to offer you multiple policies since they work with multiple companies. But in the end the insurance agents are all competing for your business and they will aim to sell you the policy that gives them the biggest profit.
What Is An Insurance Broker?
Insurance brokers work for you rather than the insurance company. They use their knowledge and assets to help you find and assess your unique insurance needs, find the best coverage and value and can assist you when making a claim. Once you want a quote from an insurance broker, the insurance broker gathers your information and compares various different policies in order to get you the best one. Since insurance brokers work for you, you can rest assured that their recommendations are unbiased and in favor of the insurance buyer.
Purchasing insurance can be complex with different jargon. Insurance brokers can help navigate you through the process by breaking it down into manageable terms. Going through a broker also doesn't add any additional costs to the premium of the policy. It's the insurance carrier that pays more, not the customer. 
Benefits of Working with an Insurance Agent
Let's summarize the benefits of working with an insurance agent
All insurance under one roof
Can qualify for 'bundle' offers
No need to compare policies which can result in saved time
However, don't expect much too much advice on saving money. More often than not if you call to ask if you should make a claim, the insurance agent will most likely side with their company.
Benefits of Working with an Insurance Broker
Let's summarize why working with an insurance broker better.
Allows you to compare multiple policies
More personalized, meaning better quality support
Unbiased recommendation
No additional costs to premiums
So whereas an insurance agent works for a specific insurer and tries to upsell you. An insurance broker works for you and aims to get you the best insurance policy that meets your unique needs.
Insurance Broker vs Agent: How Do You Decide?
When looking for a new insurance policy you have many options and several things to consider. If you prefer to have all your finances and insurance under one roof regardless of the price differences then you might want to go with an insurance agent. If you'd rather compare quotes to find the best deal then go with an insurance broker. 
Take your time to figure out exactly what you're looking for. Don't just think about the present but think about the future as well. Will you want to add-on to the policy in the future? Do you have specific needs? How accessible do you need your insurance provider to be?. These are things you can ask the insurance agent/broker in order to get a better understanding of the inner workings.
Where HealthQuotes Lies
HealthQuotes is an insurance broker. We're able to compare different insurance plans from competing Canadian companies side-by-side. Furthermore, HealthQuotes is different from other insurance brokers by allowing our customers to get instant quotes. The customer puts in basic information and instantly gets access to compare leading insurance plans. Unlike other insurance brokers that take time to get back to you. HealthQuotes allows you to find, compare and purchase an insurance policy within a day. This can all be done by yourself as well. Unless you directly ask to speak with one of our experts there is no added sales pressure. 
So if you're looking to find the best insurance quotes consider using our online instant quote tool!
---