Prescription Drugs and Canadian Health Insurance
By Krista DeKuyper | August 7, 2020 | HealthQuotes Articles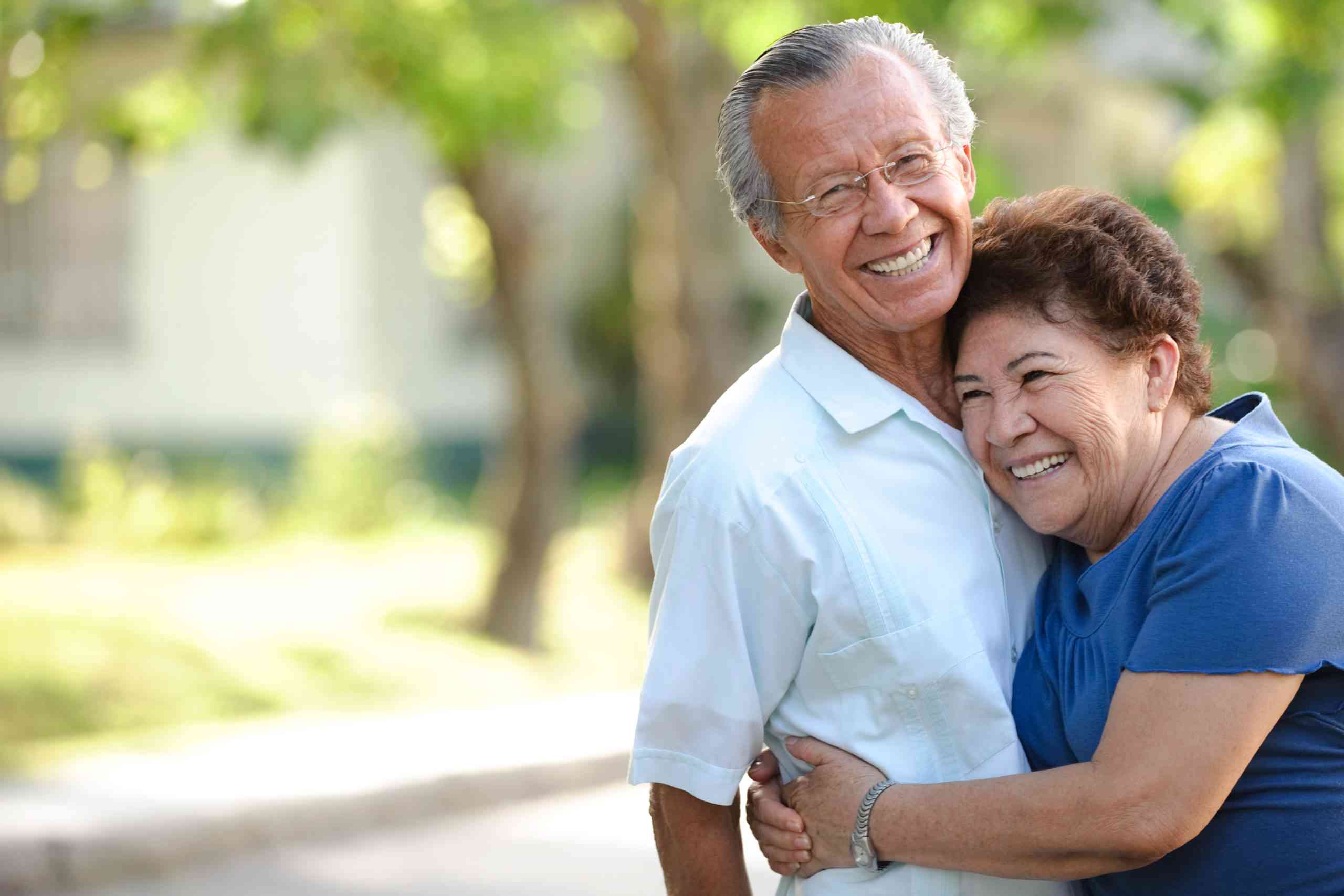 Prescription Drugs and Canadian Health Insurance Table of Contents
Introduction
This in-depth article examines prescription drugs and Canadian health insurance coverage and perspective. Drugs that are (and aren't) covered are listed and we also discuss other aspects of coverage such as senior's considerations and generic substitution.
Types of Health Insurance
There are two main types of Canadian health insurance: employee benefits (i.e. "group insurance") and individual health insurance (i.e. "personal" health insurance). Prescription drug coverage differs slightly depending on the type of health insurance you have.
Generally speaking, drug coverage from employee benefits does not usually have maximums, while drug coverage with personal health insurance plans does tend to have maximums (usually for the calendar year and lifetime).
NOTE: there are some personal health insurance plans such as Flexcare from Manulife Financial that let you add a Catastrophic rider (option) that allows for unlimited prescription drugs.
Prescription Drugs Always Covered
To be eligible for coverage a prescription drug must:
Be prescribed by a physician, dentist or psychiatrist.
Be medically necessary.
Have an associated DIN (Drug Identification Number). See below for more. Note: the exception to this rule may be medical marijuana (Sun Life announced in February, 2018, that it will be adding medical marijuana to its group benefits plans).
Note that not all drugs that meet these requirements are covered. The exclusions tend to be what are called "lifestyle" drugs such as smoking cessation aids, fertility, weight loss and contraceptive drugs.
Examples of common prescription drugs that are always covered by health insurance plans are:
High blood pressure (hypertension) medications.
Drugs used to control high cholesterol levels.
Insulin for diabetics.
Prescription Drugs That May Be Covered
The following may be covered by health insurance (depends on the plan):
New drugs that have just been approved for public use (i.e. just out of clinical trials).
"Life style" drugs such as smoking cessation aids, contraceptive and fertility drugs (see below).
Brand name drugs if there is an equivalent generic drug (see About Generic Substitution below).
Medical marijuana is not (yet) covered by personal health insurance plans; however, there are some employee benefits plans that do offer some coverage for marijuana that is prescribed by a physician for pain management caused by MS, cancer, rheumatoid arthritis and other diseases. Click here for more.
Important: if you want a specific prescription drug covered and are considering a health insurance plan then please contact the insurance company (or better yet an experienced, licensed broker such as ourselves) to make sure that drug will be covered by the plan you are considering!
Prescription Drugs That Are Never Covered
The following drugs are never covered by private health insurance:
Drugs that are not prescribed (e.g. over-the-counter drugs).
Drugs administered in a hospital (these are covered by your provincial healthcare plan).
Prescription drugs that do not have a DIN number.
DIN Numbers
A Drug Identification Number (e.g. DIN) is an eight-digit identification number assigned by Health Canada to all drugs sold in Canada, including prescription drugs.
A DIN provides information such as the drug manufacturer, the name of the drug, active ingredients, etc.
The DIN is always displayed somewhere within the drug container's label. In addition, it should be listed on the receipt from the pharmacist (see image).
To find a prescription drug's DIN number or vice versa please go the Canadian government's Drug Product Database Online Query web page.
Contraceptive Drugs
A typical employee benefits plan usually covers oral contraceptive drugs.
Individual health insurance plans, however, vary when it comes to contraceptive drugs. Generally speaking, the cheaper, "bottom end" plans do not cover contraceptive drugs while the "deluxe" or "enhanced" plans do provide coverage for oral contraceptive drugs.
Currently no health insurance plans cover what are called "birth control patch" drugs.
The following are several individual health insurance plans that offer coverage for oral contraceptive drugs:
Fertility Drugs
Fertility drug coverage is difficult to obtain, and the type of health insurance you have (group versus individual) makes no difference.
This includes guaranteed issue health insurance plans which do not cover fertility drugs at all.
The key here is that insurance companies regard infertility as a "pre-existing condition". So, if you have discussed any infertility issues with your physician in the past then that is part of your medical history, which the insurance company has access to during the underwriting process.
Simply put, you can only get coverage for fertility drugs if you have never discussed infertility with your doctor!
Note: sometimes fertility treatments can be more expensive than the fertility drugs. Only fertility drugs are covered by health insurance, never the treatments.
Smoking Cessation Aids
Smoking cessation drugs are considered one of the "life style" drugs, and may be covered by an employee benefits plan.
If you have group insurance please contact your advisor at the insurance company to find out if smoking cessation aids are covered by your health plan.
Very few personal health insurance plans offer coverage for smoking cessation aids. However, the Personal Health Insurance (PHI) plan from Sun Life is one of those few plans that does cover smoking cessation aids.
Other Lifestyle Drugs
There are other life style drugs (besides those already mentioned above) that are covered by neither provincial healthcare plans nor by private health insurance plans. Examples are erectile dysfunction drugs such as Viagra and Cialis, and weight loss drugs.
About Generic Substitution
Many health insurance plans will not cover the costs of a proprietary, brand-name prescription drug if there is a generic, equivalent drug available. (Note that generic drugs are substantially cheaper compared to equivalent brand name prescription drugs.)
In fact, some health insurance plans go by the principle of "best cost equivalency". With "best cost equivalency" the insurance company does not cover the brand name drug cost even if there is no generic equivalent drug available. The carrier decides what the generic drug might cost if it existed, and that is the drug cost that they cover.
Generic substitution is a common practice with personal health insurance plans, and is also becoming more common with employee benefits coverage as well.
It is interesting to note that there are two personal health insurance plans that offer coverage for brand name drugs and do not use "best cost equivalency" or "generic substitution":
Flexcare ComboPlus Enhanced plan (medically underwritten plan).
FollowMe Premiere plan (guaranteed issue health plan).
Drug Coverage, Seniors and Provincial Health Plans
Provincial healthcare plans in Canada cover most prescription drug costs once a person becomes 65 years old (i.e. becomes a "senior"). As a result, senior citizens get most of their drug coverage from their provincial healthcare as opposed to their private health insurance plan. For example, in Ontario seniors are covered by the "Ontario Drug Benefit Program". In Saskatchewan seniors are covered by the "Seniors' Drug Plan".
Note that dispensing fees and deductibles may not be covered by the senior's provincial healthcare plan (depending on the province of residence). In these cases, a private health insurance plan should cover those additional costs.
For province-specific senior's information please go the province's web site. You can also use the Provincial Plans links at the bottom of this web page (each provincial summary has a link at the bottom to that province's provincial healthcare web site).
Specialty Drug Coverage Programs
Each province in Canada has its own specialty prescription drug programs which tend to be for either senior citizens or low-income families.
Refer to the following for specialty provincial drug programs. Note that this is not a complete listing and is subject to change.
Alberta:
British Columbia:
Manitoba:
Pharmacare Program: partial coverage for high prescription drug costs for lower income families (based on family income and the current prescription drug costs). Note that there is a deductible, based on the family income.
Newfoundland:
Newfoundland and Labrador Prescription Drug Program (NLPDP): partial or full coverage for eligible prescription medications. There are five sub-plans as follows:

Foundation Plan: full coverage for eligible prescription drugs for residents in need, including those who are: receiving Income Assistance; children in the care of Regional Health Authorities, Youth Family Services or the Department of Children; residents with Youth Community Services; residents in either Long Term Care or Personal Care Homes; or people who are receiving some sort of community support.
65Plus Plan: drug coverage for senior residents aged 65 and up who are receiving Old Age Security Benefits (OAS) and Guaranteed Income Supplement (GIS). Note that this program also provides coverage for eligible ostomy supplies.
The Assurance Plan: partial drug coverage for individuals and families whose drug costs exceed a given percentage of their income as follows:

Costs exceeding 5% of net income if the family income is under $40,000 per year.
Costs exceeding 7.5% of net income if the family income is from $40,000 to $74,999 per year.
Costs exceeding 10% of net income if the family income is from $75,000 to $149,999 per year.

Access Plan: coverage for individuals or families with low incomes as follows:

Families with kids (this includes single parents), with net yearly income of $42,870 or less/
Couples with no children who have a net annual income of $30,009 or less.
Individuals (e.g. no spouse or children) with a net yearly income of $27,151 or less.

Select Needs Plan: eligible drug coverage for residents with either Cystic Fibrosis or Growth Hormone Deficiency.
New Brunswick:
New Brunswick Prescription Drug Program (NBPDP): provides partial or full coverage of prescription drug costs if a member of the following groups: seniors, nursing home residents, adults in Special Care Homes, social development clients, children in the care of the Ministry of Social Development and special needs children, multiple sclerosis patients, organ transplant patients, residents with growth hormone deficiencies and residents with HIV/AIDS.
New Brunswick Drug Plan: note that this IS NOT a "specialty" drug program that covers drug costs for various residents. This program is available to all residents, and there are copayments and premiums which are based off of gross income levels.
New Brunswick Drugs for Rare Diseases Plan: provides financial assistance for drug costs that are related to specific diseases and conditions.
Nova Scotia:
Northwest Territories:
Extended Health Benefits for Seniors Program: full coverage for prescription drug and dental costs for non-native and Metis residents who are 60 years of age or older. This program also has coverage for vision care, medical supplies, travel expenses and more.
Extended Health Benefits for Specified Disease Conditions: prescription drug coverage (and more) for non-Native and Métis residents who have a specific disease or condition (e.g. Alzheimer's Disease, Cystic fibrosis, cancer, cirrhosis of the liver, multiple sclerosis, alcoholism and more.
Métis Health Benefits: provides coverage for prescription drugs, dental care, vision care, medical equipment (and more) to eligible Metis residents (i.e. registered as a Metis and a permanent resident participating in the NWT Health Care Plan).
Nunavut:
EHB Full Coverage Plan: the Extended Health Benefits Full Coverage Plan for Chronic Health Conditions provides full coverage for eligible prescription drugs for Nunavut residents with a chronic disease/illness. Also offers coverage for durable medical equipment and travel costs.
Non-Insured Health Benefits Program: this program (funded by Health Canada's First Nations and Inuit Health Branch) offers coverage for prescription drugs, travel expenses, medical supplies, visioncare, dental costs and more. Persons eligible for the NIHB program are Inuks, natives who are registered according to the Indian Act, and any infant under 1 year old who has an eligible parent.
Ontario:
UPDATE: as of April 1, 2019, OHIP+ will be the second payer for Ontario residents under the age of 25 via the OHIP+ program IF the Ontario resident has private health insurance coverage (in which case the private health plan is the fiurst payer). OHIP+ will still be the primary payer for those residents who do not have private health insurance coverage. For more see Learn About OHIP+
Ontario Drug Benefit (ODB) Program: covers most of the cost of eligible prescription drugs for Ontario: seniors (65+ years old); residents of a long-term care home or "special care" home; residents enrolled in the Home Care, Ontario Works, Ontario Disability Support or Trillium Drug programs; or residents who are eligible for OHIP+ coverage. The amount the resident pays out depends on marital status and income.
Trillium Drug Plan: offers full prescription drug cost coverage to people whose prescription drug costs are high compared to their family household income (e.g. 3% or more of net income being spent on prescription drug costs).
Special Drugs Program (SDP): covers the full cost of some outpatient drugs used to treat several specific medical conditions such as cystic fibrosis, Gaucher's disease, thalassaemia and more.
New Drug Funding Program for Cancer Care: coverage for specific, new cancer drugs that are administered intravenously in a hospital. This program is run by Cancer Care of Ontario.
Inherited Metabolic Diseases (IMD) Program: full coverage for the cost of eligible outpatient drugs and various supplements (including food) that are used to treat metabolic disorders.
Respiratory Syncytial Virus (RSV) Program for High-Risk Infants: full coverage for "palivizumab", a drug that prevents lower respiratory tract infections (caused by the RSV virus) in high risk infants under the age of two at the start of the RSV season.
Visudyne Program: full coverage for "verteporfin", a drug used to slow down the progression of macular degeneration that is related to aging. Note that verteporfin is the generic equivalent of "Visudyne".
Prince Edward Island:
Saskatchewan:
Yukon:
Pharmacare: covers the total cost of the lowest priced generic equivalent prescription drug for seniors if that drug is eligible (e.g. listed in the Yukon Pharmacare Formulary). To be eligible you must be at least 65 years old, or be 60 years old and married to a Yukon resident who is 65 or over
Conclusion
We hope you have found this article helpful regarding prescription drug coverage, private health insurance and provincial healthcare plans. If you have anything you would like to add feel free to leave a comment below!
(please consider sharing this article)
---