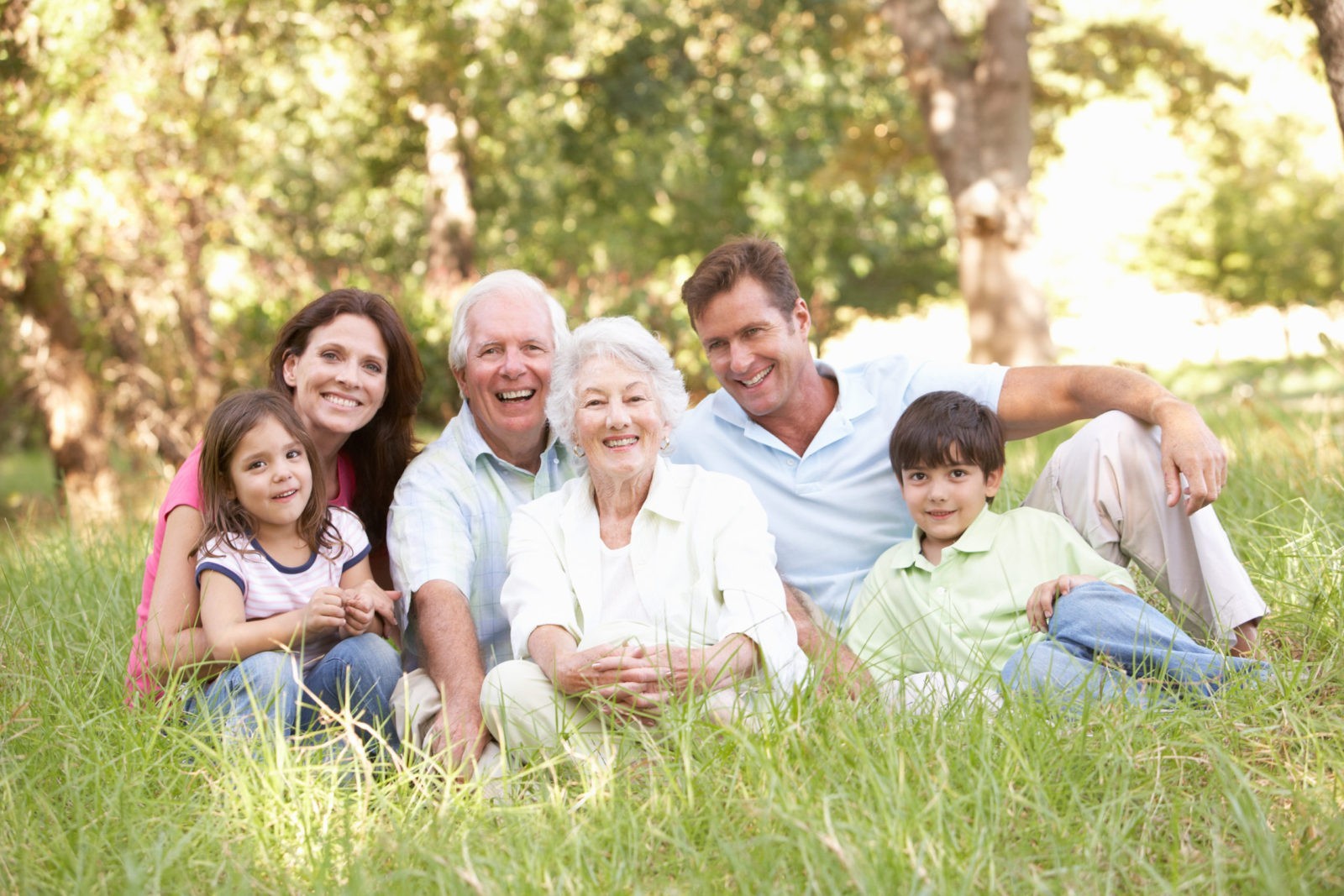 Welcome to this article where we answer: What Does Private Canadian Health Insurance Cover?
The purpose of this article is to give you a birds-eye view of what private health insurance in Canada does and does not cover.
We have provided links to in-depth, more detailed articles about specific types of coverage for the reader who wants to really dive into the nitty-gritty details regarding Canadian health insurance!
What is Private Canadian Health Insurance?
Private health insurance is health insurance that is offered by the "private" insurance industry, as opposed to public health plans that are made available to the entire "public" by the government.
These public health insurance plans are more commonly referred to as "healthcare", and in Canada examples of healthcare plans are OHIP for Ontario, AHCIP for Alberta, Medicare for New Brunswick.
Public healthcare plans are supposed to cover all medical costs that are deemed "medically necessary". How "medically necessary" is defined seems to differ from province to province, however, and the general trend in recent years is an overall reduction in coverage. A great example of this is dental services (which have a massive impact on our physical health) for seniors that are not covered by public healthcare plans. (For more information see How the Canadian Healthcare System Works).
Private Canadian health insurance, on the other hand, is optional coverage that is used to supplement costs that are not covered by provincial healthcare plans. Coverage remains in effect for as long as the premiums are paid up.
Individual Health Insurance and Employee Benefits
There are two types of private Canadian health insurance: individual health insurance and employee benefits.
Employee benefits (also known as "group insurance") are always obtained through an employer, with the employer paying anywhere from 50% to 100% of the premiums.
Individual health insurance is also called "personal" or "family" health insurance, and it is purchased on an individual-by-individual basis.
For more see Employee Benefits vs Individual Health Insurance Plans.
Private Health Insurance Coverage Summary
The following things may be covered by a private Canadian health insurance plan (they're discussed in further detail below):
Dental procedures
Prescription drugs
Vision care (lenses, frames, eye exams, etc.)
Paramedical services (e.g. chiropractors, physiotherapists, etc.)
Homecare and nursing costs
Durable medical equipment (e.g. wheelchairs, crutches, prosthetics, etc.)
Note that employee benefits plans may also offer things not available via personal health plans, such as life insurance and weekly income replacement benefits.
Dental Insurance Coverage
Routine and preventive dental services such as cleanings, scalings, fillings and check-ups are usually covered by private health plans.
Some individual health and dental plans have a waiting period (often 3 months). These waiting periods are there to discourage people from buying health and dental insurance, claiming a bunch of dental expenses and then discontinuing the coverage. Employee benefits, however, do not have waiting periods, although dental restrictions may apply if an employee enrolls late.
Coverage for major dental is a different story, however (major dental refers to "major" dental services such as crowns, dentures and bridge work).
Individual plans usually offer coverage for major dental costs only after a plan has been in force for 3 years (coverage is usually at 50%).
Major dental coverage via employee benefits is an optional coverage, although most group plans do include major dental. If there is major dental coverage then there usually is no waiting period. However, co-pays (where the employee pays part of the costs) are common with group plans. See Don't Let Your Dental Benefits Go to Waste for further details.
Prescription Drug Coverage
Prescription drug coverage is often the main reason why Canadians purchase a private health insurance plan.
In order for a prescription drug to be eligible for coverage it MUST have an associated Drug Identification Number, also know as a DIN.
Most individual health plans and employee benefit plans offer prescription drug coverage.
The big difference between these two plan types is that individual health and dental plans almost always have drug coverage maximums (usually annual maximums), while group coverage does not have maximums for drug claims. Group plans, however, may have overall maximums that can affect the amount of drug coverage they offer.
Please note that some personal plans have an optional catastrophic drug coverage add-on (e.g. like Manulife's Flexcare) that kick in once the plan's drug maximum has been reached. This catastrophic coverage offers unlimited drug coverage along with increased maximums for homecare and nursing, durable medical equipment (wheelchairs, etc.) and prosthetic appliances.
For more detailed information about drug coverage please refer to our InfoDesk article entitled Prescription Drugs and Canadian Health Insurance.
Vision Care Coverage
Vision care covers things such as lenses, frames, eye exams, corrective laser surgery and in some cases visual training aids.
Provincial healthcare plans usually do not cover vision care costs (the exception is the Northwest Territories plan).
Having said this, a resident MAY be eligible for some coverage if they are under the age of 18 or over the age of 64, depending on the province in question.
Eye exams that are done by an optometrist are usually covered by private health plans, while examinations done by an ophthalmologist usually are not covered. The exception to this is a personal plan from Ontario Blue Cross called Blue Vision Global.
Both individual and employee benefit plans have maximums, with the group maximums often being higher compared to the individual plans.
For a highly detailed discussion about vision care coverage please see our InfoDesk article, Vision Care and Canadian Health Insurance.
Paramedical Coverage
Paramedicals consist of the following types of coverage:
Physiotherapy
Massage therapy
Psychologists
Chiropodists
Naturopaths
Acupuncture
Speech pathologists
Psychotherapists
Osteopaths
Paramedical coverage is almost always a part of individual and employee benefit plans.
Individual plans typically offer less coverage for paramedicals when compared to group plans.
The amount of individual plan coverage varies widely between paramedical disciplines. Generally speaking, coverage amounts for individual plans range from $25 to $65 per visit, and there is often a maximum number of visits per year for each type of paramedical (around 20 visits per year is common).
Employee benefits usually do not have "per visit" and "visits per year" maximums. Rather, they tend to have annual "lump sum" maximums for each type of paramedical coverage. In other words, there is 100% coverage until the lump sum maximum has been reached, at which point there is no more coverage (until the plan renews).
We have written detailed articles about Canadian health insurance coverage for some paramedicals, please refer to the following articles:
Physiotherapy Coverage via Health Insurance Plans
Massage Therapy Coverage via Health Insurance Plans
Chiropractic Coverage and Health Insurance
Paramedicals and Health Plans
Homecare and Nursing Coverage
"Homecare" refers to assistance a person receives with various duties that they can no longer safely accomplish themselves while living at home.
Nursing services may be a form of homecare, although this is not always the case.
There are three main types of homecare and nursing services:
Daily activities (e.g. preparation of meals, house cleaning, etc.)
Personal care services (e.g. bathing, feeding, etc.)
Palliative care services (e.g. help with pain killing medication, etc.)
Provincial healthcare plans usually do not cover homecare and nursing services. There are exceptions to this, though, and financial assistance may also be available via third-party, non-governmental organizations (NGOs).
Most individual health insurance plans offer homecare and nursing coverage. There are yearly coverage maximums, and depending on the plan these maximums may increase on an annual basis.
Employee benefit plans offer more coverage for homecare and nursing compared to individual plans. Coverage maximums are usually based on an annual lump sum, with a yearly maximum of roughly $10,000 to $15,000 of coverage per year.
For detailed information about Canadian health insurance coverage for homecare and nursing please refer to our Homecare and Health Insurance article.
Durable Medical Equipment Coverage
Durable medical equipment refers to medical devices that are used in some sort of assistive capacity by people with a medical or physical condition.
Just some examples of durable medical equipment are:
Wheelchairs and walkers
Canes and crutches
Prosthetics (artificial limbs)
Oxygen tanks
CPAP devices
Sleep apnea devices
In most cases Canadian provincial healthcare plans do not cover durable medical equipment. There are exceptions to this, though, especially if you are enrolled in some sort of specialty assistance program (social assistance for example).
Individual health plans usually offer durable medical equipment coverage via their core benefits (core coverage that is not optional). Maximums vary widely, and range anywhere from $100 a year to $4,000 per year. As mentioned previously, the Flexcare plan lets you purchase a catastrophic optional add-on that increases coverage amounts by $25,000 per year!
Employee benefits also offer durable medical equipment coverage, usually as part of the extended health benefits. Coverage amounts are relatively high compared to most individual health and dental plans, and range anywhere from $5,000 to $10,000 per year.
For more see Durable Medical Equipment Coverage via Canadian Health Insurance.
Conclusion
We hope you've found this article about private Canadian health insurance coverage useful.
---