Vision Care: A Clear Understanding of Canadian Health Insurance Options
By Krista DeKuyper | June 10, 2019 | Health Insurance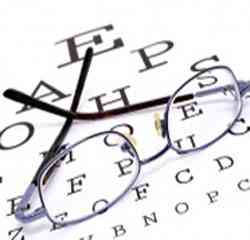 Vision Care: A Clear Understanding of Canadian Health Insurance Options
Comparing Canadian health insurance options and plans can be tricky. First of all there are lots of choices and and important differences people need to know before they can make an informed decision.
Lets have a quick look at Vision care for an example.
First of all how much vision care do you get? Can you claim right away or do you have a waiting period? Can you go to your optometrist or do you need to use a specific retailer to be able to claim?
How often can you make a claim? Do you need to have a change in your lenses prescription to claim again?
If you don't claim this year does you benefit amount carry over to the next years coverage? What if your break your glasses, will the insurance company replace them?
Wow. that was just the vision care benefit. What about all the other coverages you may or may not get in your new health insurance plan?
There are a lot of important things you should know before you sign up for a private health insurance plan. Getting complete and accurate answers to all your important questions can take a lot of time and effort.
Dental Coverage
What about the dental coverage. Can you claim prescriptions, how does the travel insurance work, is it worth adding hospital coverage, what kind of medical questions do you need to answers?
The best solution is to find an insurance broker who is focused on this type of insurance. That is where HealthQuotes.ca can be very helpful.
It is easy to do side by side comparison on HealthQuotes.ca or call the toll free number and speak with a trained health insurance professional about your needs and what plan fits you best.
HealthQuotes.ca has been focused on Canadian Health Insurance options for 30 plus years. Our website allows people to quickly compare plans by competing insurance companies. No other web site provides this free service.
Buying health insurance before you check out HQ is more difficult then reading the small print without your glasses on!
---