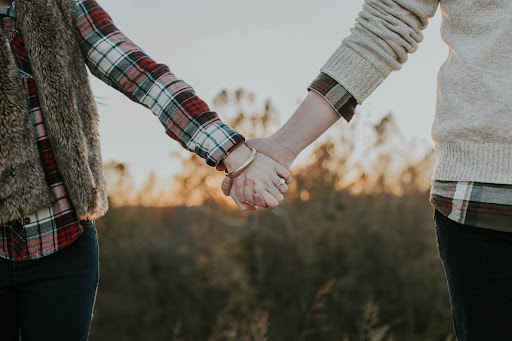 Marriage is a huge milestone and brings significant changes in every aspect of your life. Therefore, it's the right time to sit down and consult crucial financial elements, such as your insurance needs. Once you become newlyweds, you can go on the same auto and home policy, and you may need to update your life insurance.
This article will cover some pro insurance tips for newlyweds that help when revising and modifying your insurance once married. We will also discuss some discounts you can get after marriage. Let's get started:
Update Your Information
The first insurance tip for newlyweds, update your home address and emergency contacts since you will live together. This step can be tiresome since most people have many accounts and essential documents in their maiden name. Therefore, this should be one of the first actions you take in the procedure. Second, one of the significant modifications after you get married is your name. Ensure that your last name has been changed on your driver's license, credit card, social security card, and other valid government IDs.
Examine Your Insurance Policies
It would help if you studied all the insurance policies you currently own. You ought to determine what policies you should keep, which ones you don't require, and if there are any additional, policies you should obtain. Luckily, most insurance companies let you modify your policy whenever needed.
After you are married, you only require home policy between the two of you. Plus you should each have an auto insurance policy through the same company. If unsure where to start, reach your insurance representative, who can guide you through the crucial modifications and coverage choices.
Family Medical Coverage
As you've now created your new little family that also means you'll need family medical coverage! This is extremely important because you don't want to be caught paying out of pocket for an unforeseen medical expense. Take the extra step and protect your family fun unforeseen costs
HealthQuotes has an online quoting tool that allows you to see which medical insurance plan best fits your family. Use this link to see for yourself. 
Discount on Home and Auto
A significant insurance benefit to marriage is all the discounts you can get! Your insurer may consider you less risky now that you are married. Therefore, you may obtain a deal on your car insurance coverage. Also, often you can save a lot of money by merging your home and auto insurance.
Speak with your provider and see what deals you are entitled to.
Rework Your Beneficiaries
Another crucial tip for newlyweds is to rework their beneficiaries on their life insurance policies. The most helpful way to go about it is to contact your insurance agent and request that your spouse be counted as your beneficiary. Also, examining your life insurance pay-out would be best to secure enough coverage for this new phase in your life.
Outline a budget
Once you understand where you both stand, make a joint budget. There are various expenditure tracking tools and budget estimators obtainable online. You can even use an Excel spreadsheet to manage your budget. Whichever method you prefer, the legend is to form a budget and consistently direct it to your partner. It's also helpful to regularly evaluate your financial health and savings, expenses and funding habits.
Merge Your Belongings
Lastly, combining your home inventories is critical when you begin to live together. Ensure you include expensive items. You may require to expand your coverage to have your merged private belongings.
Conclusion
Out of all the different changes you need to make when you get married looking at a new family coverage is one of the most important ones. The feeling of being secure and not having to worry about paying out of pocket for unforeseen circumstances is priceless.
Following these helpful insurance tips for newlyweds will allow you to enjoy married life without worrying about your finances too much. Insurance is essential, and everyone needs to be adequately protected; therefore, address these changes and updates as soon as possible.
If you're looking for a health insurance quote, visit HealthQuotes.io. We offer an online quoting tool that makes it easy to compare different plans and find the one that's right for you and your family.
---