6 Best Benefits of Using a Health Insurance Broker
By Krista DeKuyper | October 8, 2022 | HealthQuotes Articles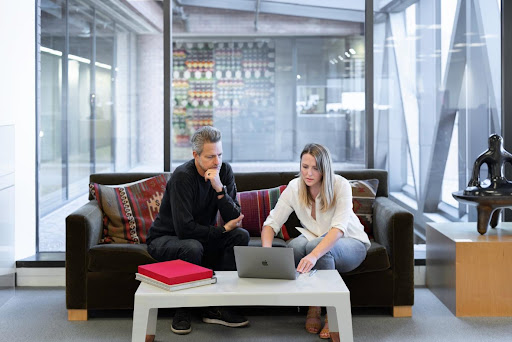 As opposed to finding a suitable health insurance policy by yourself, finding a health insurance broker can be a better decision and comes with many benefits over the option. If you want to get the best health insurance deals and make the procedure as painless as possible, you might want to look for a trustworthy broker. Not to mention, selecting a broker doesn't cost you anything additional! The insurance companies pay the broker for you.
As of March 2022, 63% of Canadians invested in extra health care coverage. Below we'll look at the top 6 benefits of using a health insurance broker when searching for health insurance.
Information Privacy and Confidentiality
When you hire a professional broker, you know you're information will be kept private. When working with them to discover a health insurance policy, anything you consult with them is held confidential. They won't be permitted to reveal any data to anyone else.
Any conversations you have with your broker will be kept private, and they can't broadcast your personal information to external forces or the insurance agencies themselves without your consent. It is crucial to have this solitude when looking for a policy, and when working with a broker, you don't have to worry about the safety of your info.
Experienced and Professional Knowledge
It's challenging to top the amount of experience and professional knowledge a good health insurance broker can bring to the table. They continually have familiarity with various cases and skilled expertise to assist you in settling on the policy for you and your requirements.
Brokers also usually have more comprehensive knowledge than a distinct agent and access to more plans and policies to fulfil your needs.
Professionally Licensed Brokers
Another significant advantage of working with brokers is that they are professionally licensed. Brokers have professional registrations and licenses to support their assistance and ensure satisfaction.
Every province has distinct broker licensing conditions that a broker must meet for verification. The registrations and associations usually require brokers to meet explicit ethical norms and other conditions that can help you get more helpful assistance.
Easy Communication
One of the main things about working with an insurance broker is that you will earn a ton of flexibility when exploring insurance. You usually access numerous contact methods when working with a broker and get multiple options for communicating with them and getting in touch.
No more waiting on hold every time you have a simple question about your coverage.
You will likely be able to contact your broker by call or email whenever necessary. Additionally, you will be able to meet them in person to talk to them about your necessities openly.
Save your Time and Money
Working with a broker can be very profitable and make your insurance quest more accessible. You'll save time because you won't have to investigate the various plans; your broker will do it for you. Plus, you won't have to talk to numerous agents by yourself.
You will even save a ton of money when working with a broker. A broker will do all the groundwork and guide you with your requirements among the alternatives. Brokers also have access to exceptional deals and plans that you might not have access to.
Extended Support
Your broker will provide you with plenty of support. You can follow up with them and get answers to your questions, even after buying your insurance. If you have queries concerning your insurance or any issues with the insurance company, your broker will assist you with supplementary advice.
The long-term ongoing association and extended help can significantly help. Know that a good broker won't leave you if something goes wrong after you enroll in a policy.
HealthQuotes Insurance Broker
HealthQuotes is the best kind of insurance broker because you don't have to talk to any of our brokers. We have an entirely online system that allows you to get a quote and apply within minutes. Unless you want to talk to someone, you don't need to talk to us. Unlike other insurance brokers, we won't pressure you to go with the higher insurance policy so that we can get a bigger cut. 
So if you're looking for a new insurance policy, consider using our instant quoting tool we offer 5 different types of insurance: individual (family), guaranteed, travel, visitor and group insurance. 
Use the links below to get your quote. 
Individual sometimes referred to as family, insurance plans.
Guaranteed issue. With this type of policy, there is no medical questions, and there is no chance of you being denied.
Travel medical insurance covers you while on your trip, and there is a medical emergency.
Visitor insurance is for students, tourists, returning ex-pats, foreign workers, and anyone who is just visiting Canada.
Group benefits are for employers who are looking to provide benefits to their employees.
Hopefully all the 6 benefits of using a health insurance broker has convinced you to make the switch.
---