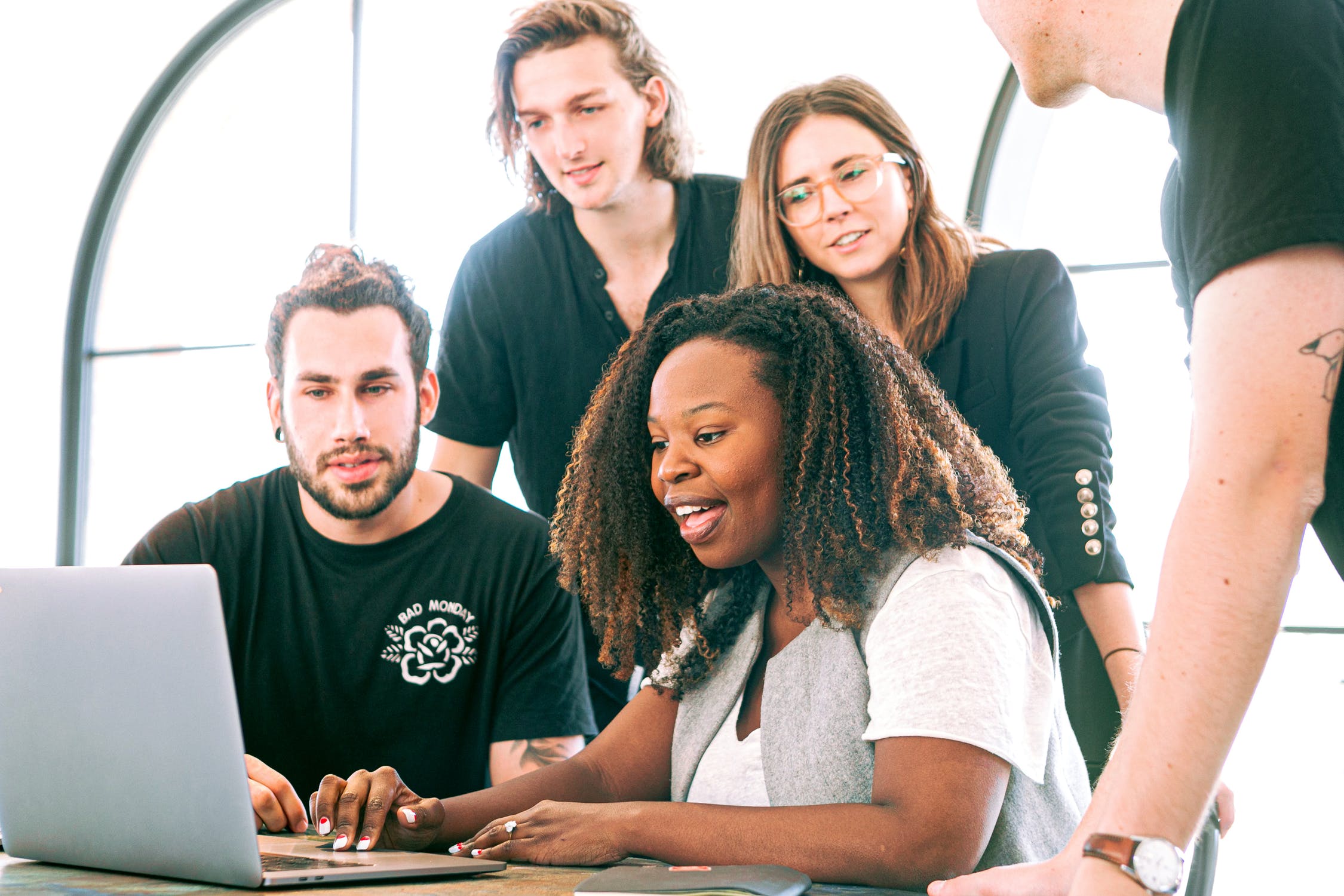 What is Blue Cross SME Plan?
Are you finding it hard to get your team insured or looking for a more flexible and cost-effective plan than traditional employee benefits plans?
Blue Cross SME plan, an alternative to traditional employee benefits, combines the strength of a traditional employee benefits plan with the flexibility and lifetime coverage only found in individual health plans*. This plan is for any small, medium, and large businesses and allows the owner of the business to choose certain amounts of coverage without filling out a complete health statement.
With the Blue Cross SME plan business owners can design their team's plan or give their team the option to customize their own benefit plan design. This is virtually unheard of as most employee benefits plans lock you into certain benefits and coverage options!
Access to Blue Cross Assistance Program
Further, the SME owner or employee also gets access to Blue Cross's assistance program at no extra cost. This program provides services and privileges for your well being including:
Home Health and Support Services
Legal Information Services
Information and Prevention Services
Member discounts
SME Plan Eligibility
To be eligible for the benefits:
You must be a beneficiary in the meaning of the health and hospital insurance legislation in your province of residence
You may not be hospitalized and or disabled on the day the contract comes into effect
For SME applicants belonging to a business with a minimum of 3 employees and less than 5 employees benefit selection includes Regular or Enhanced Extended Health, Dental Care and Basic or Deluxe Drug benefits only. An additional health declaration is required.
Who Should Use Blue Cross SME
This alternative to traditional employee benefits is perfect for small to medium sized businesses that often work with contractors or freelancers. Restaurants, construction, fitness and many more hard to insure businesses can use this plan as an added benefit to employment.
Typically speaking these types of businesses can't find benefits because they need to have had previous group coverage history or meet specific requirements. Furthermore, businesses can include this plan in their 'perks' when hiring new employees.
For example,
Physiotherapist that hire contract massage therapist can include this plan in their contract
Hairdressers that rent out chairs to independent contractors
Health insurance for a start up businesses with only 3 employees that doesn't meet the requirements of having previous group insurance
Group insurance for independent contractors
Benefits to the Employer
Now that you know what the Blue Cross SME plan is, let's talk about how it benefits the employer.
Make payment using a credit card
Rather than paying group employee benefits through auto-withdrawal / corporate cheque, the SME plan allows your payments to be made by credit card. Making it easier and faster and also allows you to earn points on your premiums via your credit card.
No administration team required
Traditional group benefits can be labour intensive with specific administrative staff dedicated to handling the plan. If your SME can't handle the extra workload of handling this plan, let HealthQuotes take all the workload off your team and take care of the work for you! To schedule, a call with us click here.
Each employee can choose the coverage they need
One of the most obvious reasons to go with this plan is that each employee can choose the coverage they need making sure you're only paying for what you need. In fact, each employee could max out the benefits and it won't impact the rates.
Choose How Many Employees You Want to Enroll
While the amount of employees enrolled in traditional plans varies based on the carrier generally all employees must be enrolled. For example, if a business has 50 employees you must enroll all 50 employees in the benefits plan. The SME plan takes away this requirement and allows the employer to determine how many employees they wish to enroll. Continuing with our previous example, if a business has 50 employees the employer can choose to just enroll 10 employees with no penalties nor premium surcharges.
No previous group coverage nor claims history required
Some companies, such as start-up companies find it difficult to apply for group benefits as most plans require a claims history in order to get a base quote. In addition, there are minimum time periods (depending on the carrier) as to how long the business has to be in operation before a quote will be provided. The SME plan takes away this requirement making a start-up business or a business that has never had group benefits eligible to apply.
Never rated based on the usage of the plan.
With traditional group benefits, at time of renewal the group is provided their renewal rate. This rate is based on the group members usage of the plan. Therefore, the more usage of the plan the higher the premiums. This deters the employer from wanting their employees to use the plan. Kind of like car insurance, no one ever submits their broken window through insurance for fear of their premiums increasing. As such, you can expect premium stability.
100% portable to the employee
In most cases, when an employee is leaving a company it is up to the employee to find new coverage and apply within a certain time frame. The Blue Cross SME plan allows the plan to be portable. Therefore, regardless of their reasons for leaving, including termination, the employee can retain their benefits.
What's Covered
Each employee can choose the coverage they need for:
Prescription drugs
Dental
Hospital
Homecare
Extended Health Care
Travel Insurance
Disability and more
For a full breakdown of what's covered download the Blue Cross SME plan booklet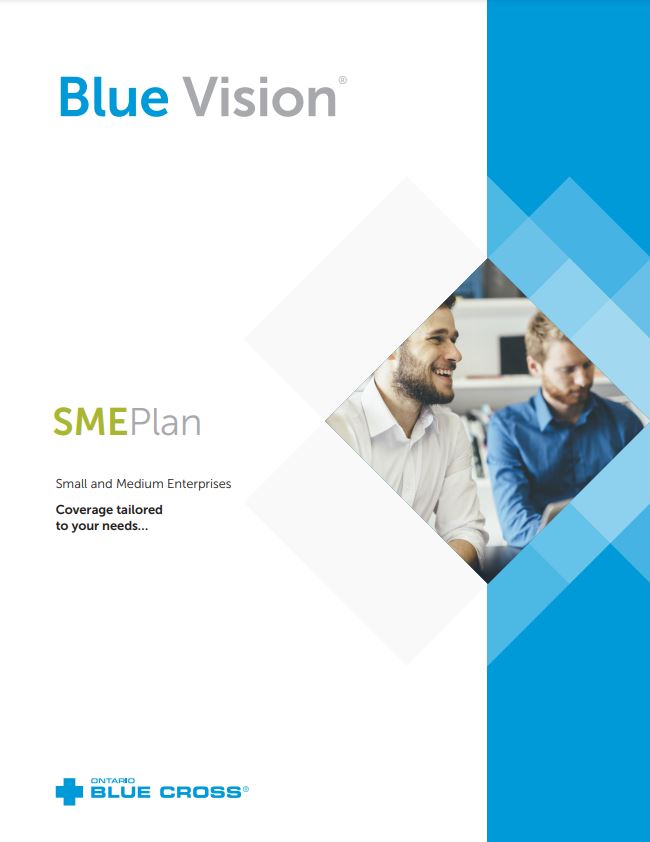 If you're interested in learning more about the Blue Cross SME plan, alternative to traditional employee benefits, contact our offices at 1-800-474-4474 or email us at inquiries@healthquotes.ca. 
*This plan is only available for Ontario residents
---