Top 10 Destinations to See in Canada for Outdoor Enthusiasts, History Buffs and Culture Vulturers Alike
By Krista DeKuyper | December 6, 2021 | General Travel, HealthQuotes Articles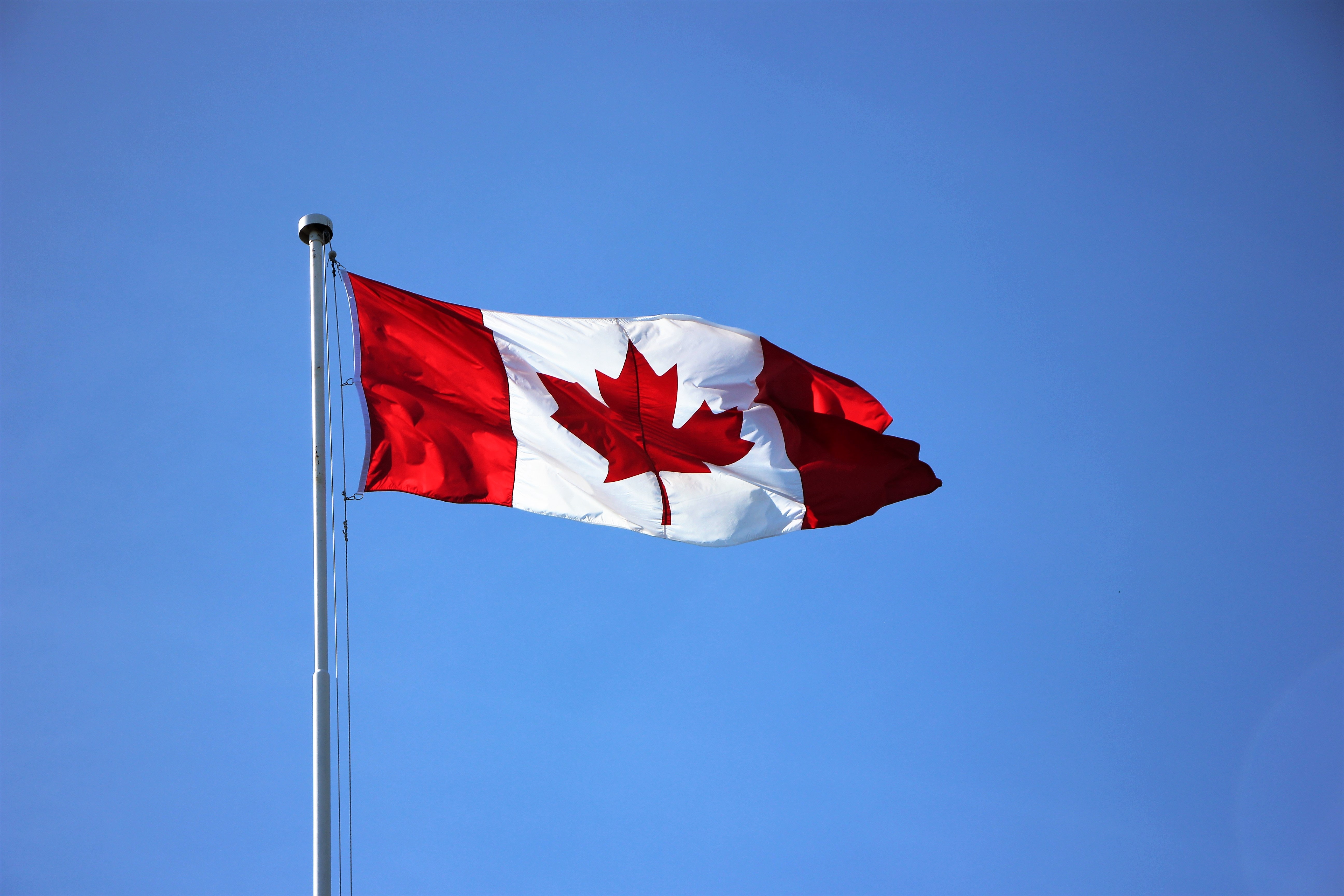 Canada is the second-largest country in the world with a population of over 35 million people. Canada is filled with natural beauty that attracts tourists from all around the world. If you are looking for outdoor adventures, then this might be your destination! As one of America's closest neighbours, it's also a country with which many people have an affinity – and once you've seen its wonders for yourself, that won't be hard to understand. Few countries in the world can boast such diversity as this North American nation; if you're planning your next trip abroad, make sure you include Canada on your itinerary! Here are the top 10 destinations to see in Canada.
1. Banff National Park
First on our list of top 10 destinations to see in Canada is Banff National Park. It's a world-famous Canadian destination located in Banff, Alberta. Banff National Park is the oldest national park in Canada and one of the most accessible since it's only a few hours from Calgary and Edmonton. The park's highlights include iconic mountain landscapes, glaciers, and huge waterfalls. Lake Louise in Banff National Park provides an excellent backdrop for any outdoor adventure, with its vast lake surrounded by mountains and forests.
Lake Louise is a beautiful body of water located inside Banff National Park in the Rocky Mountains of Alberta, Canada. The lake itself is idyllic with clean water and rugged mountainous terrain surrounding it on all sides. Wildlife sightings are common around the lake including beavers, bears, el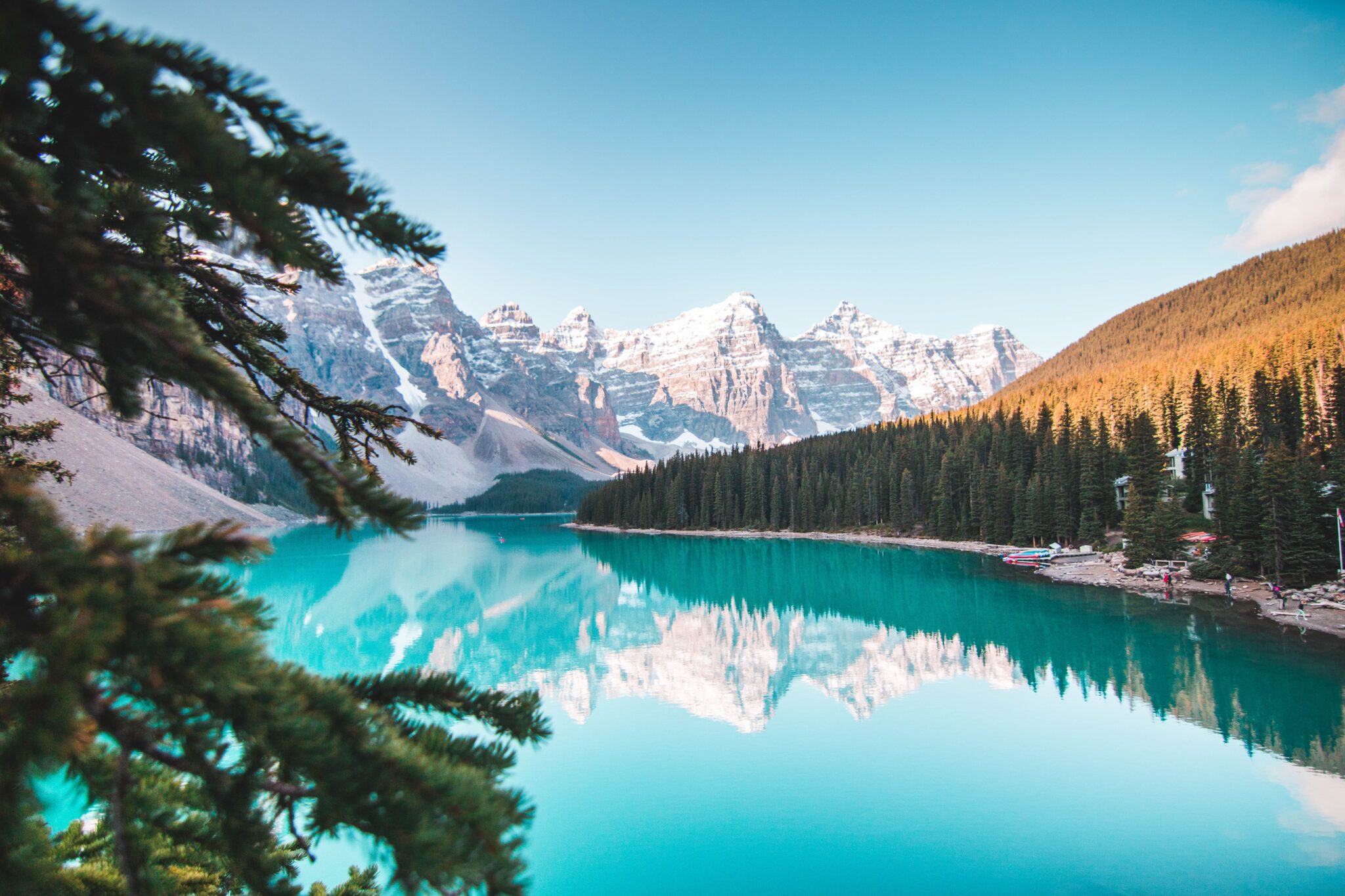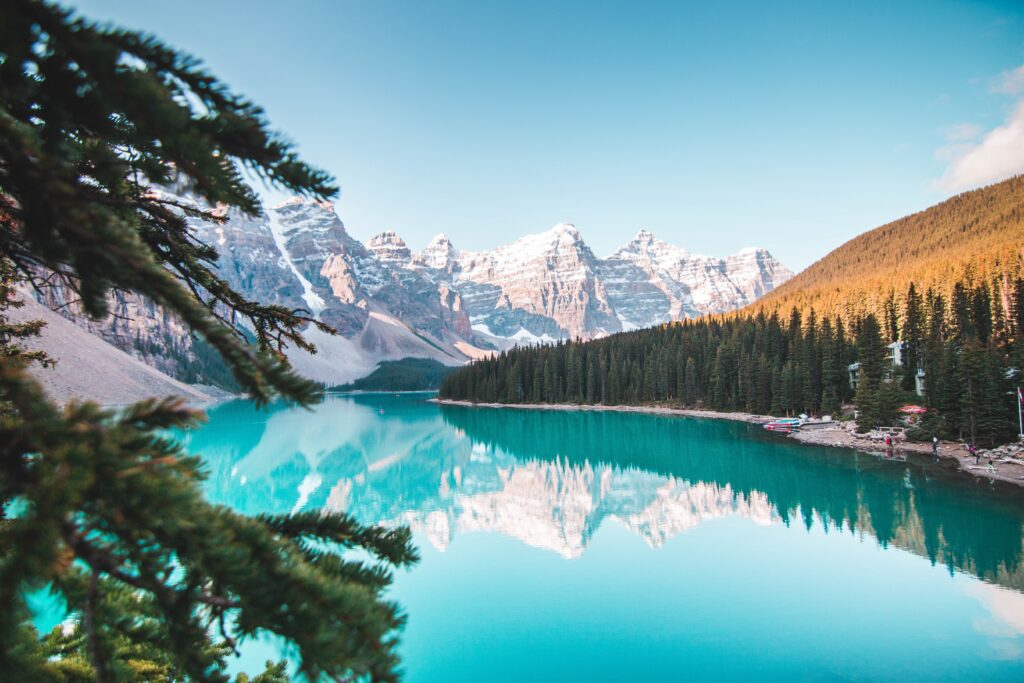 Things To Do in Banff
Some of the activities one can participate in whilst in Banff National Park are camping, fishing, hiking, horse back riding, skiing, boating and whitewater rafting. There are many tourist attractions to visit including the Hoodoos (rock formations that resemble human figures) and Bear's Hump (a cliff overlooking the town of Banff).
2. Niagara Falls
Niagara Falls is a famous waterfall on the Niagara River, straddling the international border between Canada and the United States. The falls are separated into two major sections: Horseshoe Falls in Canada and American Falls in America. The falls in total measure around 1730 feet. There is a third section of smaller fall in between the two large sections, called Bridal Veil Falls.
The power of Niagara Falls has been harnessed to generate electricity and provide drinking water for Ontario's largest city, Toronto. The people of Niagara Falls have fought hard to preserve their natural wonder from industrial development—and their efforts have paid off again and again since the turn of the last century. Now that vital natural habitat is once more protected by the laws of nature.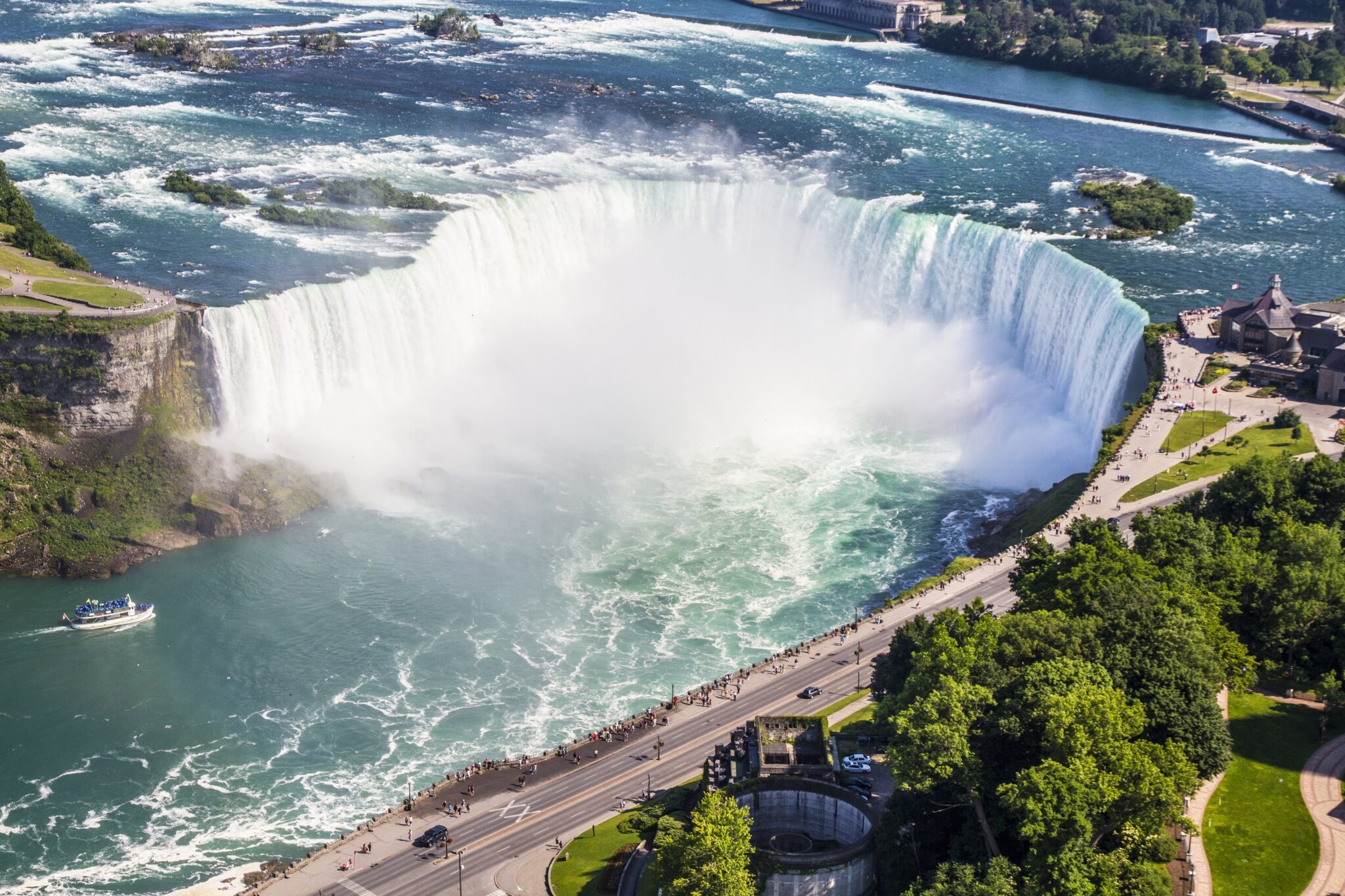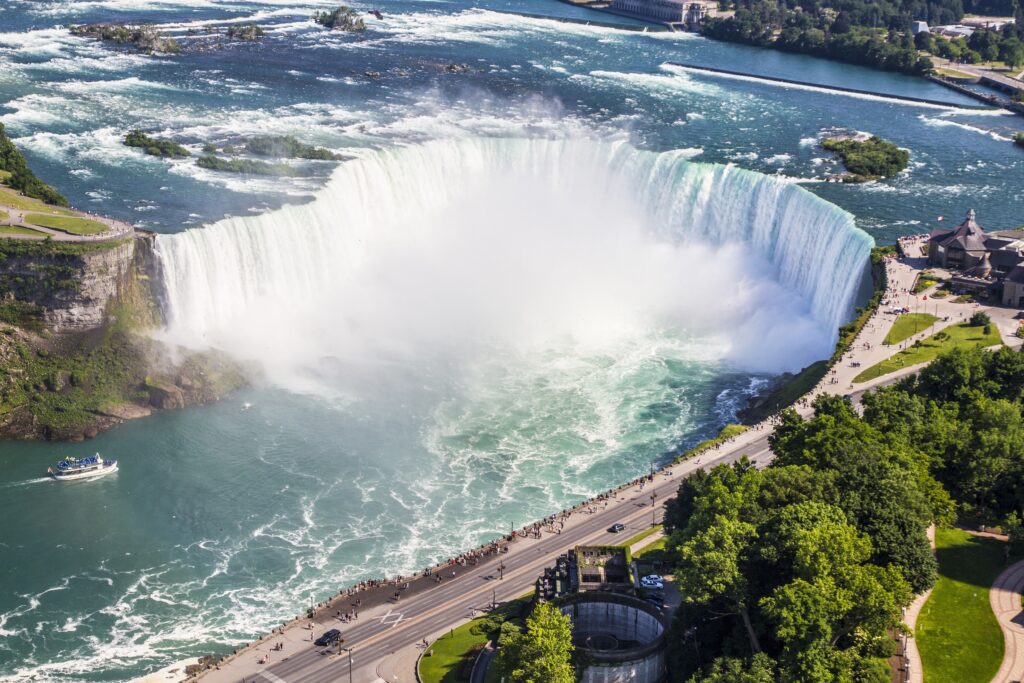 Attractions To See at Niagara Falls
One of the best attractions at Niagara Falls is the Maid of the Mist boat cruise in Niagara Falls. The Maid in the Mist boat cruises gives visitors a wet and wild perspective of the falls. Visitors will be given a view from below and above, as well as getting to go inside the caves behind Horseshoe Falls.
On the Canadian side there are also multiple restaurants, arcades, rides and casinos that people of all ages will enjoy. Nearby there is also Niagara-on-the-lake. A small town with a lot of charm and history that gives you the classic small-town Canadian experience.
3. Alberta Badlands
Located in southern Alberta, the Alberta badlands is a geological formation that features elaborate formations and hoodoos which are uniquely shaped spires of rock that rise from the ground. The Hoodoos found in the badlands were formed by erosion caused by water and wind over thousands of years. Formed from almost pure sandstone, the hoodoos of the Alberta badlands look like they are from another world.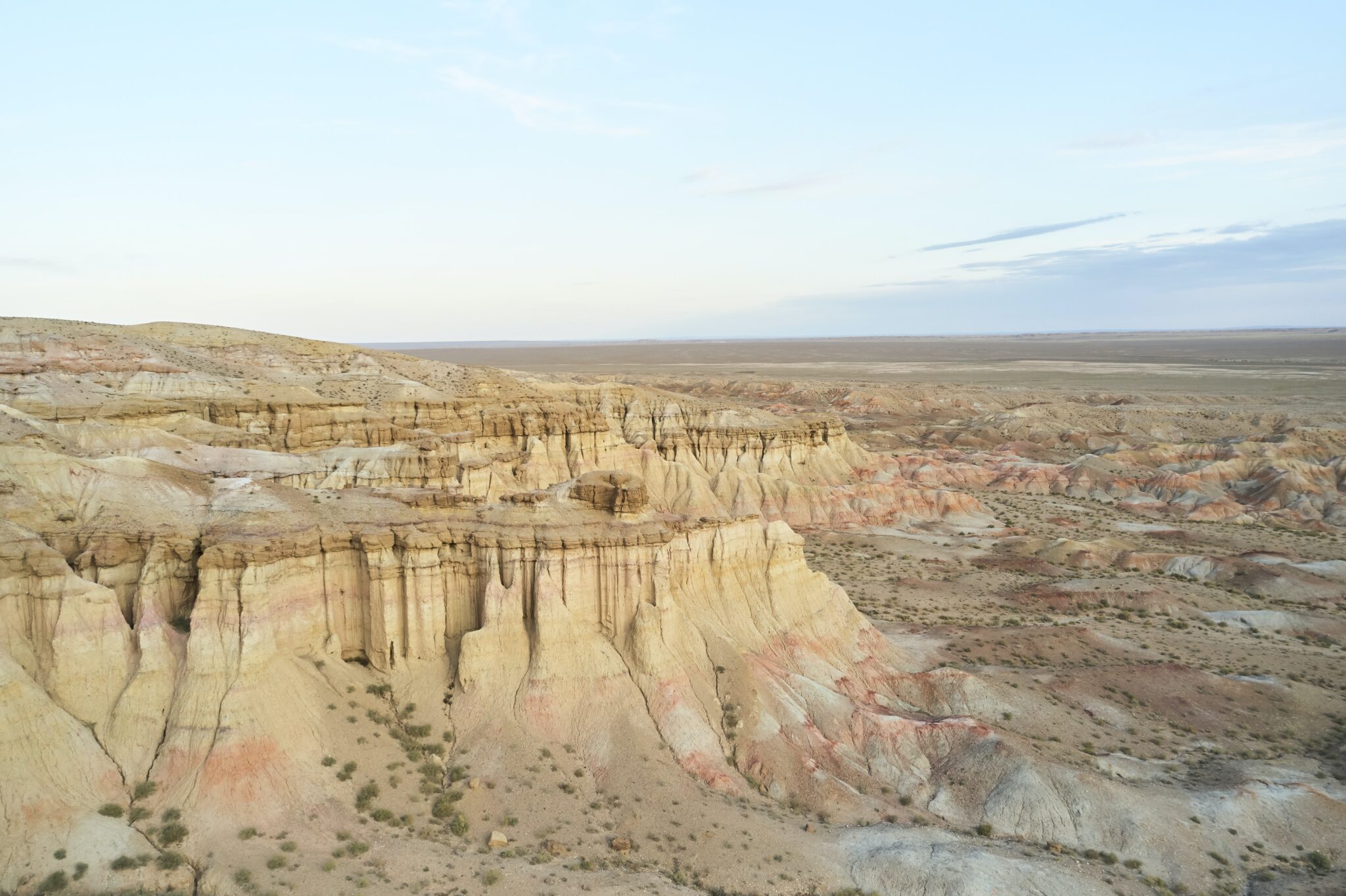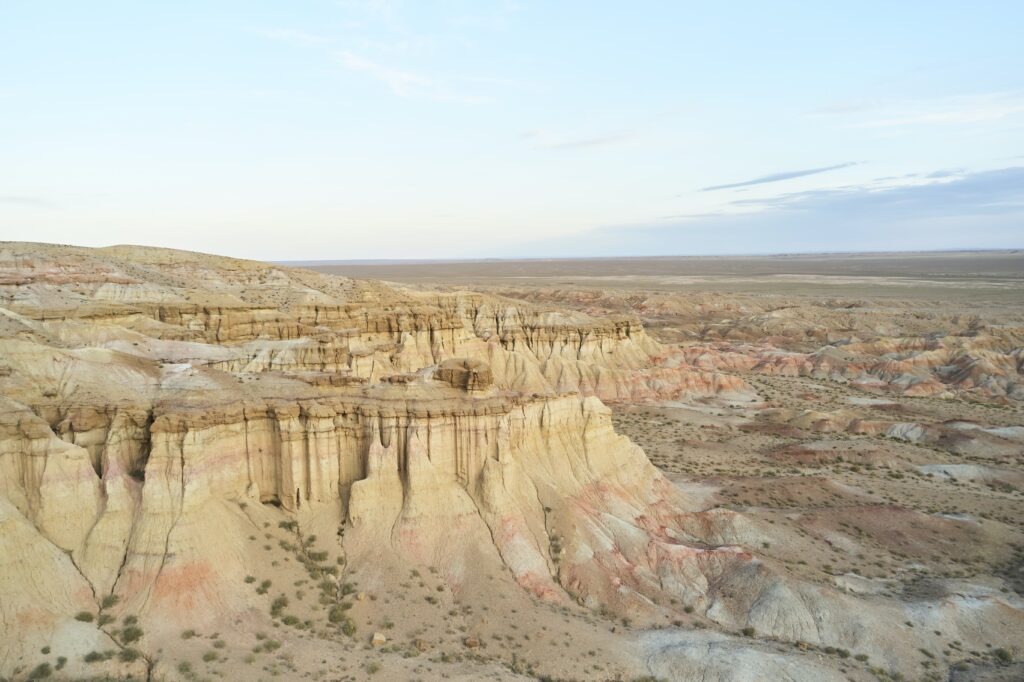 What To Do In The Alberta Badlands
The most popular activity in the Alberta Badlands is hiking at Writing-On-Stone Provincial Park which is located within the badlands. Here visitors can see the park's namesake, the Writing-on-Stone: a First Nations pictograph. The trails in Writing-On-Stone Provincial Park are flat and easy to follow, so they are suitable for anyone who wants to wander through this alien landscape's twisting spires and hoodoos
4. Outaouais Region of Quebec
The Outaouais Region of Quebec is known for its great outdoors. It's a region with many lakes and rivers, as well as mountains and valleys. There are over 1000km of cycling trails in the area to explore. You can also hike or ski on some of the most beautiful routes in North America. If you're looking for more than just outdoor activities, there are plenty of other things to do including visiting museums or trying your hand at wine tasting! And if you need somewhere to stay while exploring this region, there are many options including hotels, campgrounds, cottages and even yurts!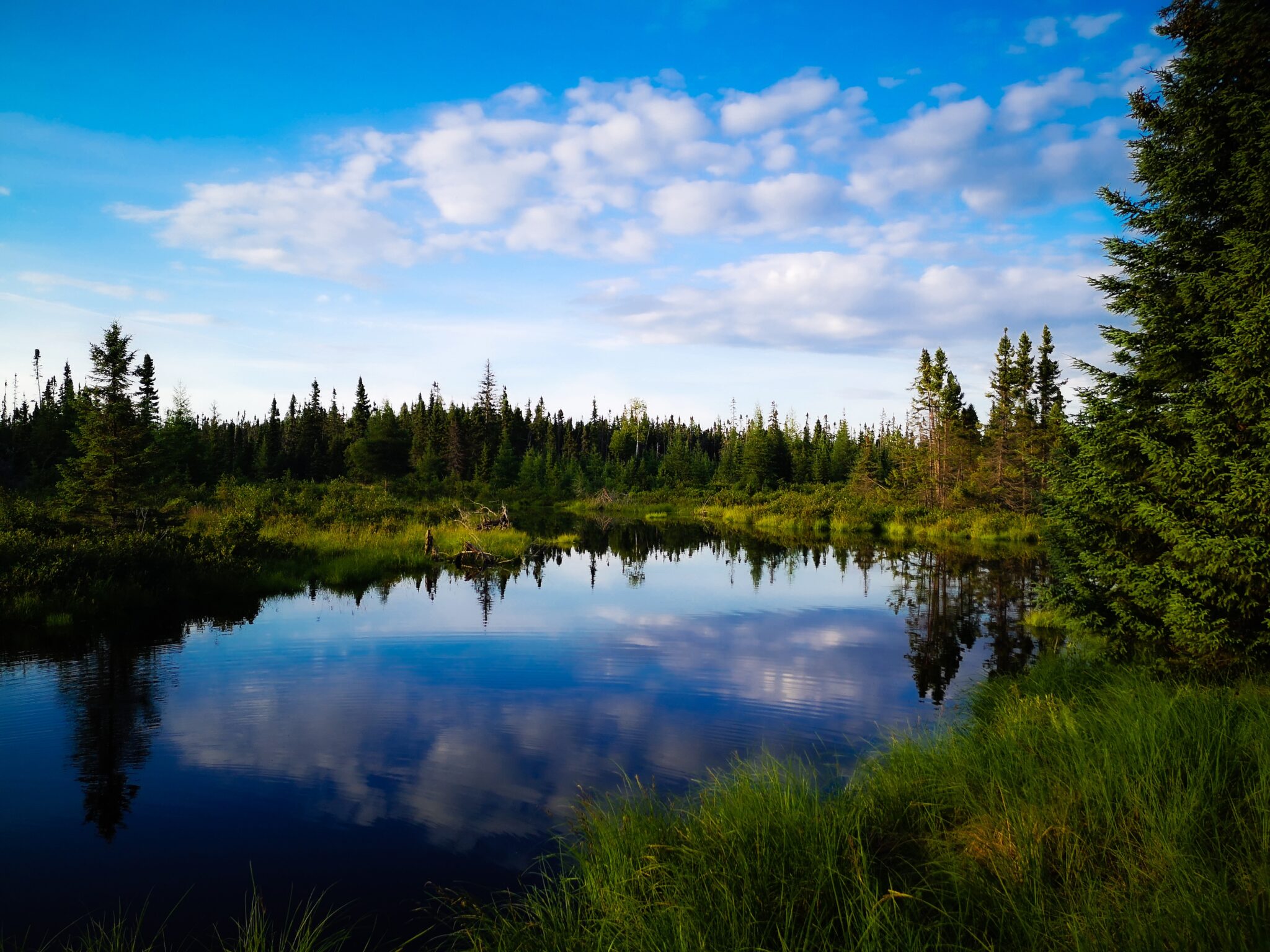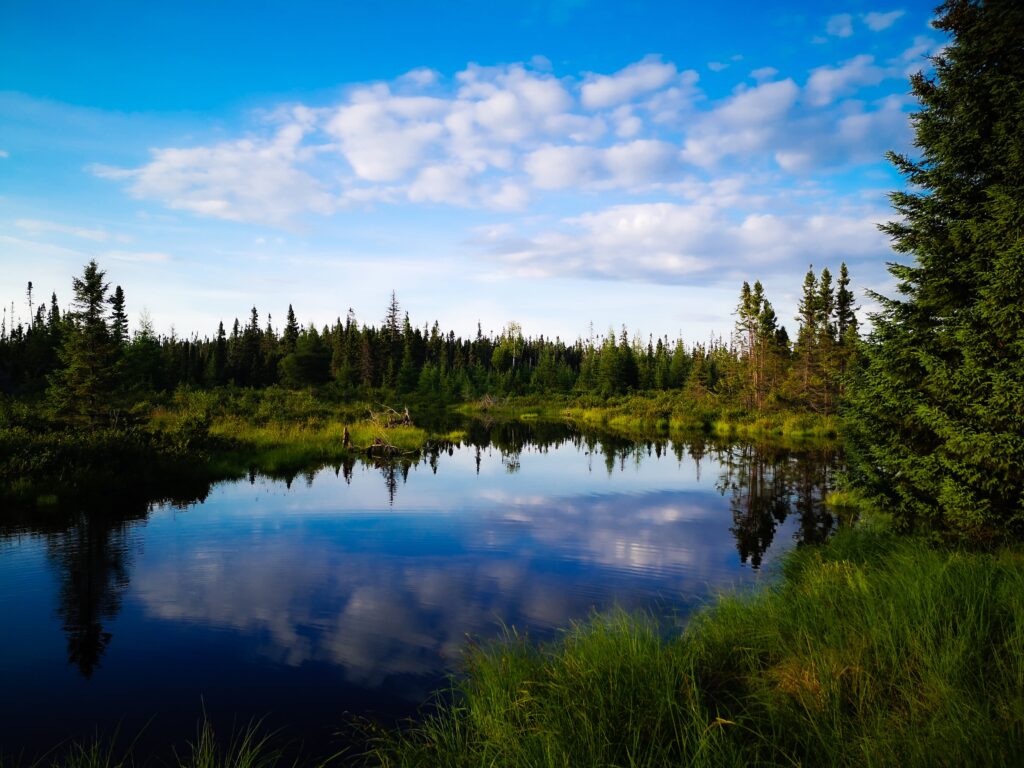 5. Old Qubec
Old Quebec is a historic area in the province of Quebec and its capital. Founded by Samuel de Champlain in 1608, Quebec City was one of three settlements where New France's first colonists settled.
The inhabitants of the city were primarily French Canadians (93%). The population also includes about 3% each of British, Irish, and Italians.
The buildings in Old Quebec are made primarily from stone and wood. Stone buildings, including churches and the Parliament Building, were built primarily between 1650 and 1850. Wooden houses, mostly built before 1775, represent an older tradition than seen in many other parts of North America.
It's a culturally significant location that it has been been designated a UNESCO World Heritage Site. Many festivals are held in Old Quebec throughout the year, including March's Winter Carnival and the Just For Laughs Festival in July.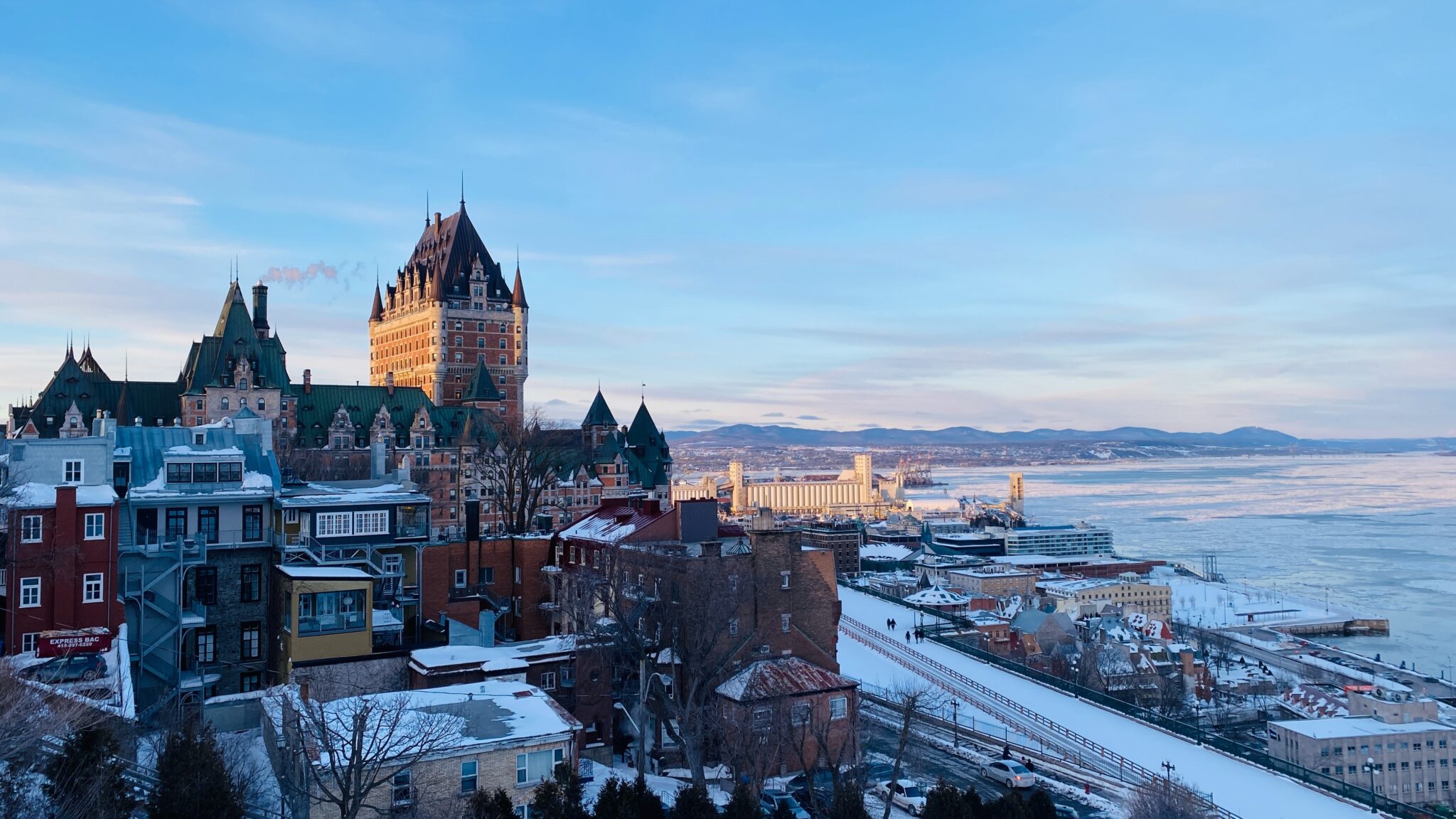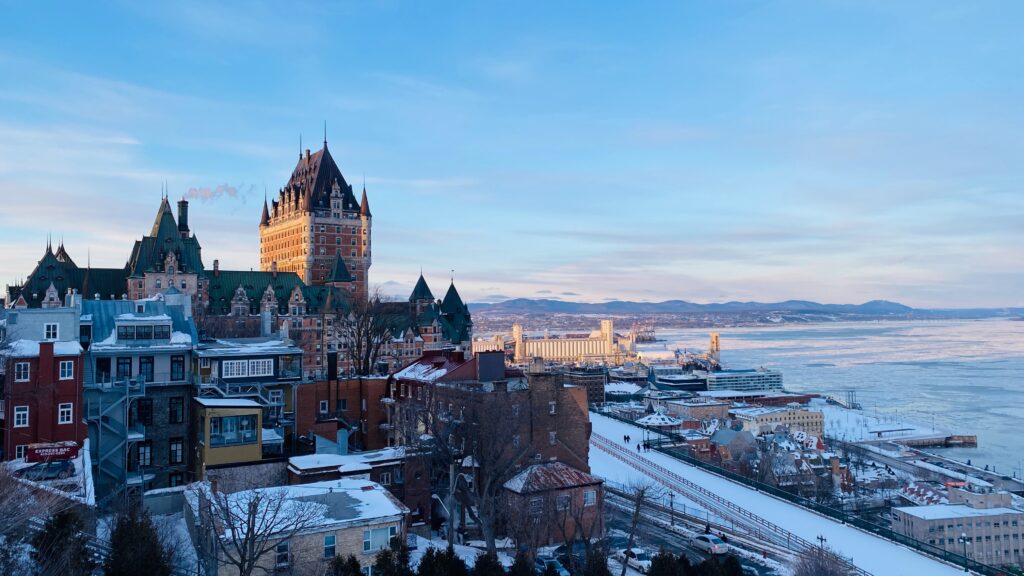 6. Anne Of Green Gables in PEI
Known as the birthplace of Confederation in 1864, PEI has a rich history dating back thousands of years. Visit the gabled house that inspired Lucy Maud Montgomery's Anne of Green Gables in PEI's national park. It's a popular spot for visitors on PEI, so be sure to book your tour of the house in advance.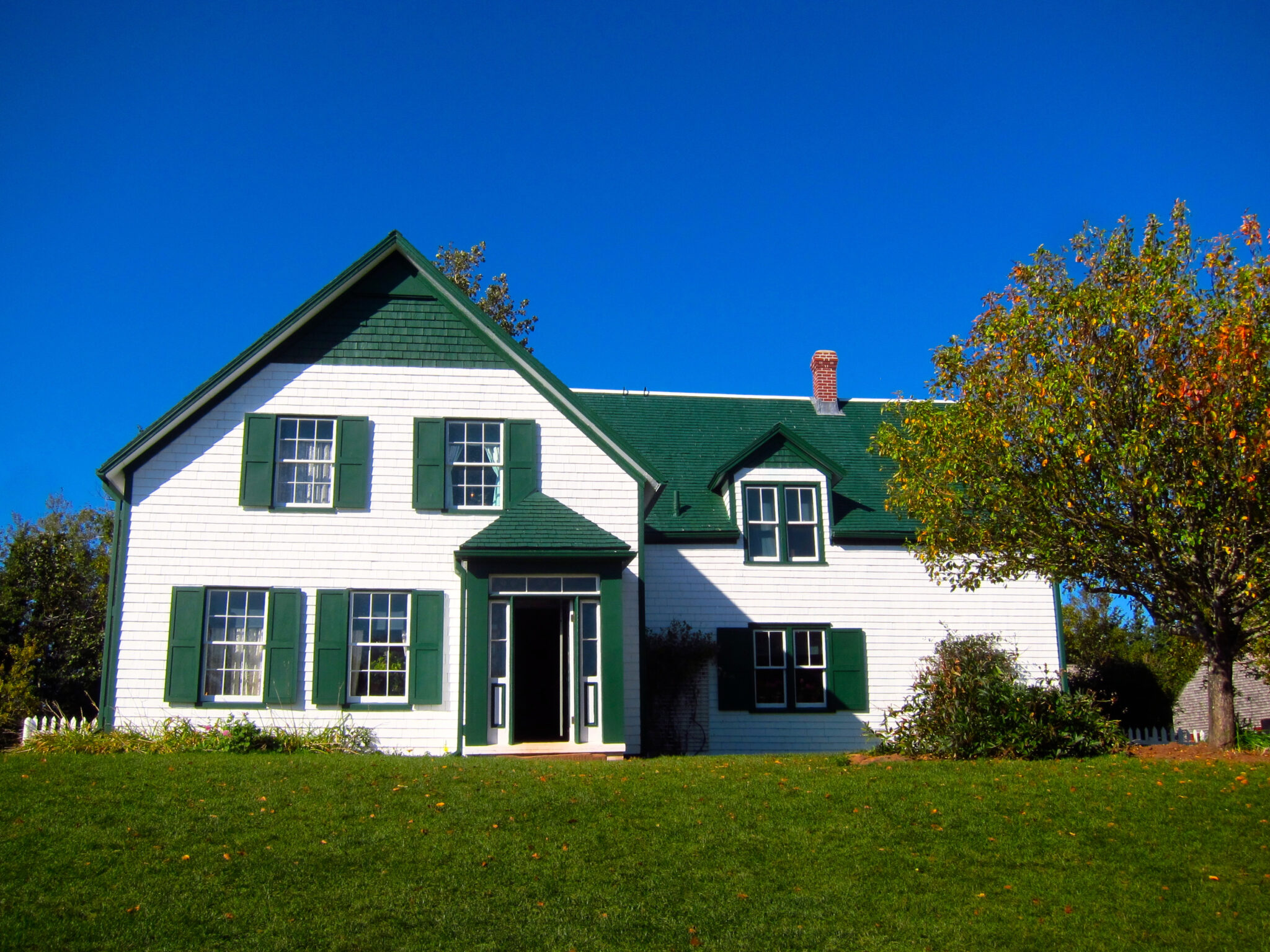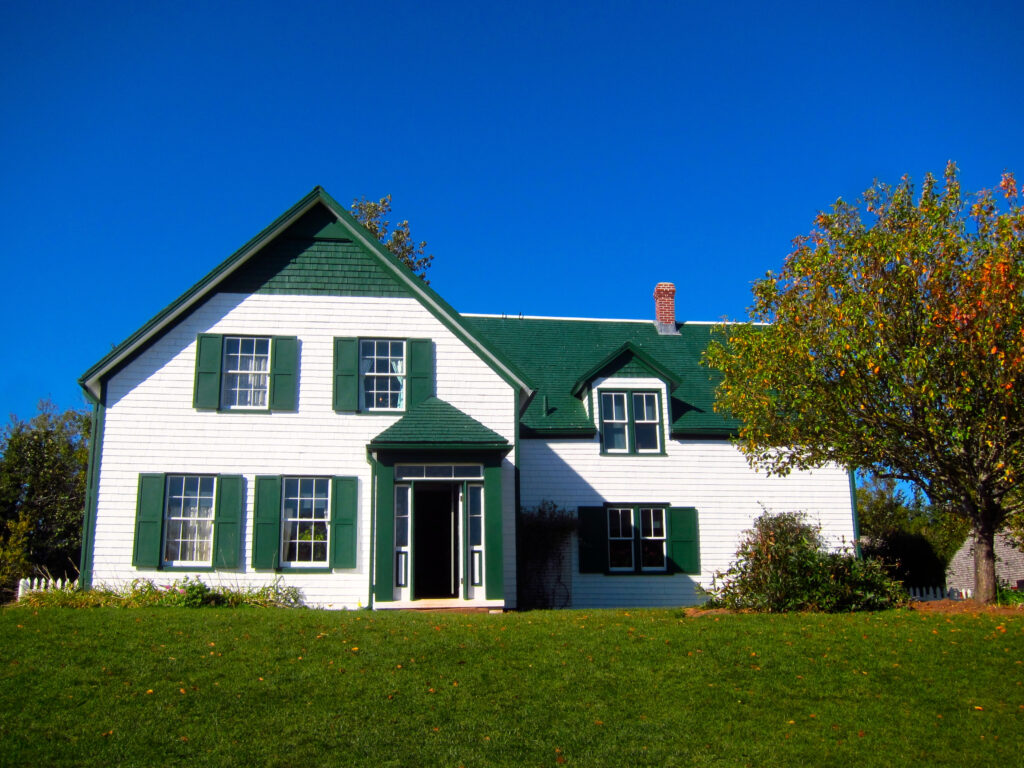 7. Toronto
Toronto is the most populous city in Canada. It's the provincial capital of Ontario and the center of the Greater Toronto Area, which is home to 6 million people. Over 100 languages are spoken in Toronto, making it one of the world's most multicultural cities. Visitors can explore this diverse city by visiting Chinatown, Little Italy, Greektown, Kensington Market and Yorkville. There are also many festivals taking place throughout the year including Pride Week, Caribana and Winterlicious to name just a few.
There are many attractions in Toronto that range from The Hockey Hall of Fame to CN Tower to Ripleys Believe It or Not. There are also plenty of amazing restaurants where visitors can try both traditional Canadian dishes as well as international cuisine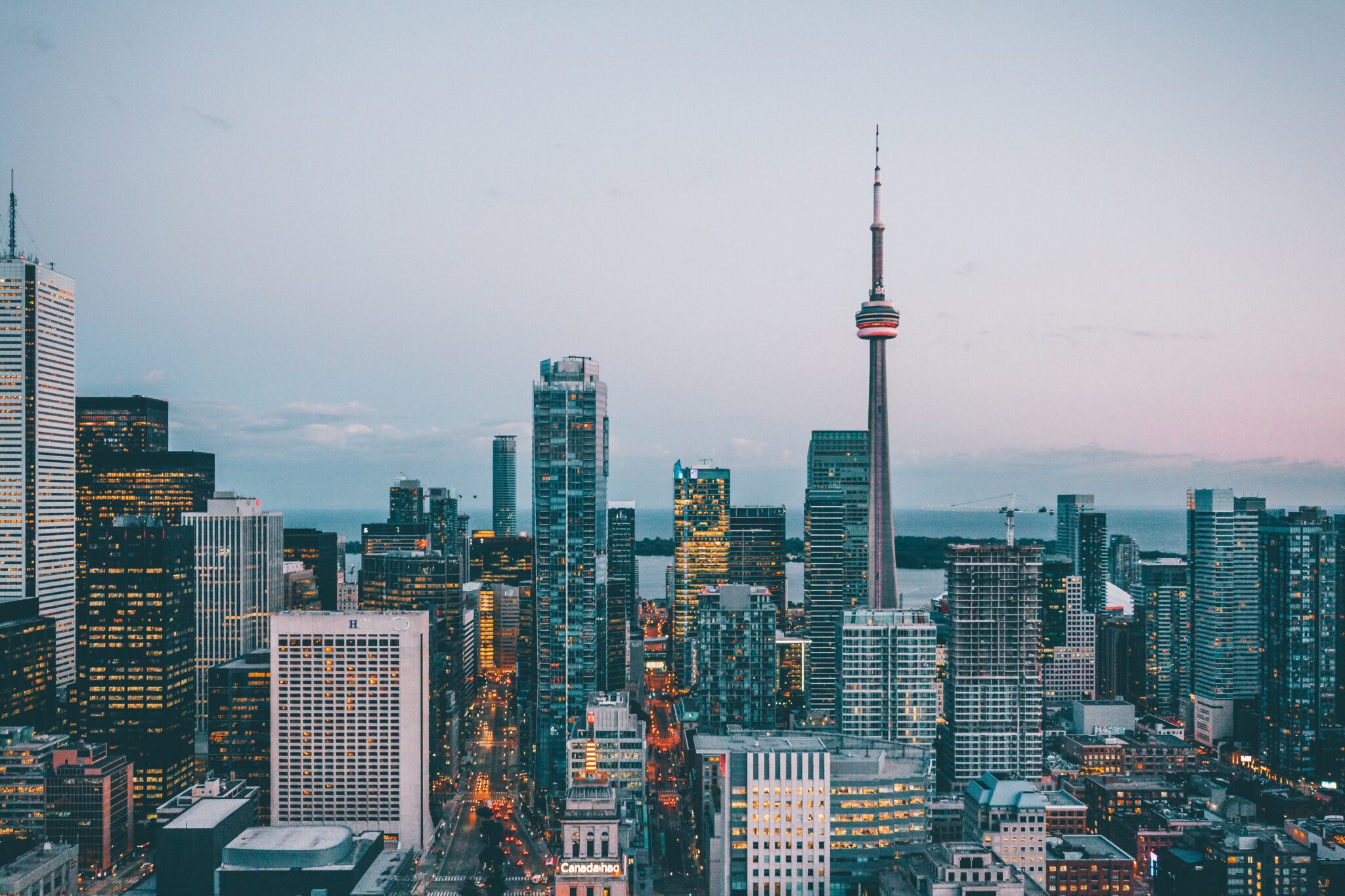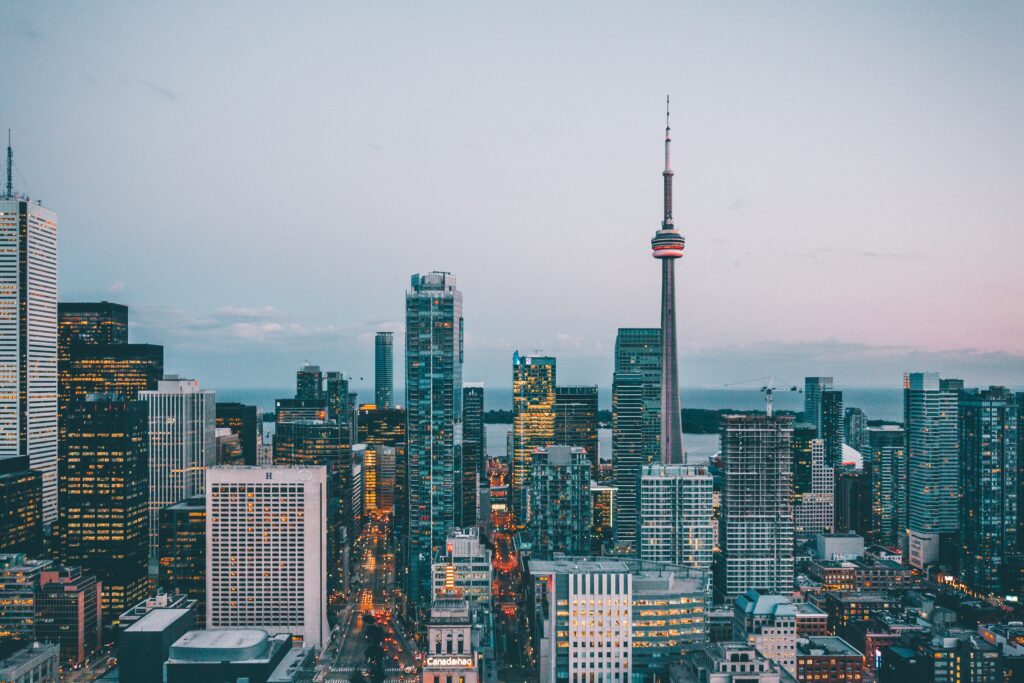 8. Parliament of Canada in Ottawa
The Parliament of Canada is the meeting place of the House of Commons. It is also where the Prime Minister and federal cabinet are located, as well as being host to other members of Parliament. The Parliament Building in Ottawa was completed in April 1906. It was designed by Montreal-born architect, Thomas Fuller. During the day you're able to take a guided tour or explore on your own.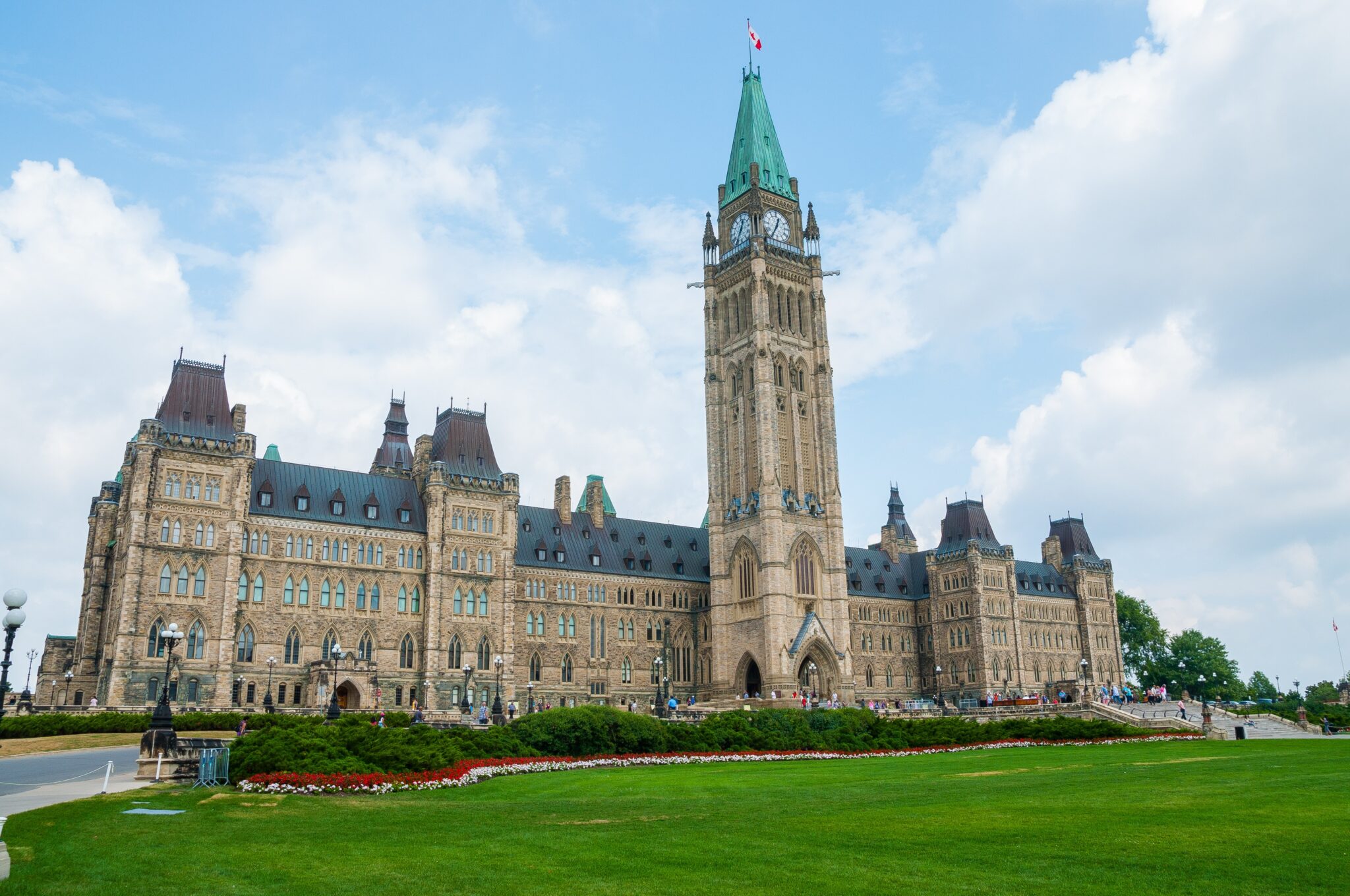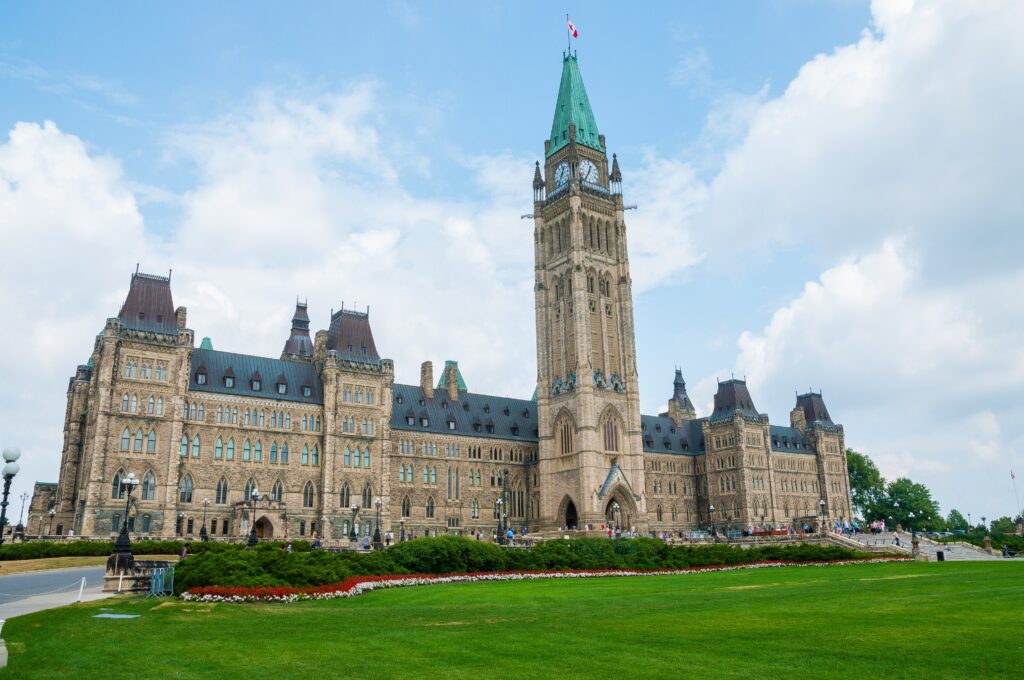 9. Vancouver Island
Vancouver Island is one of the many islands in the Canadian province of British Columbia. The island is separated from mainland British Columbia by the Strait of Georgia, Johnstone Strait, and Queen Charlotte Sound. It's a UNESCO Biosphere Reserve with a rich rainforest ecosystem, extensive biodiversity, and designated as an Endangered Ecological Community-Marine Coastal Tidal Marsh.
A ride up Grouse Mountain to get great views over Vancouver along with other attractions makes Vancouver Island a popular attraction to explore.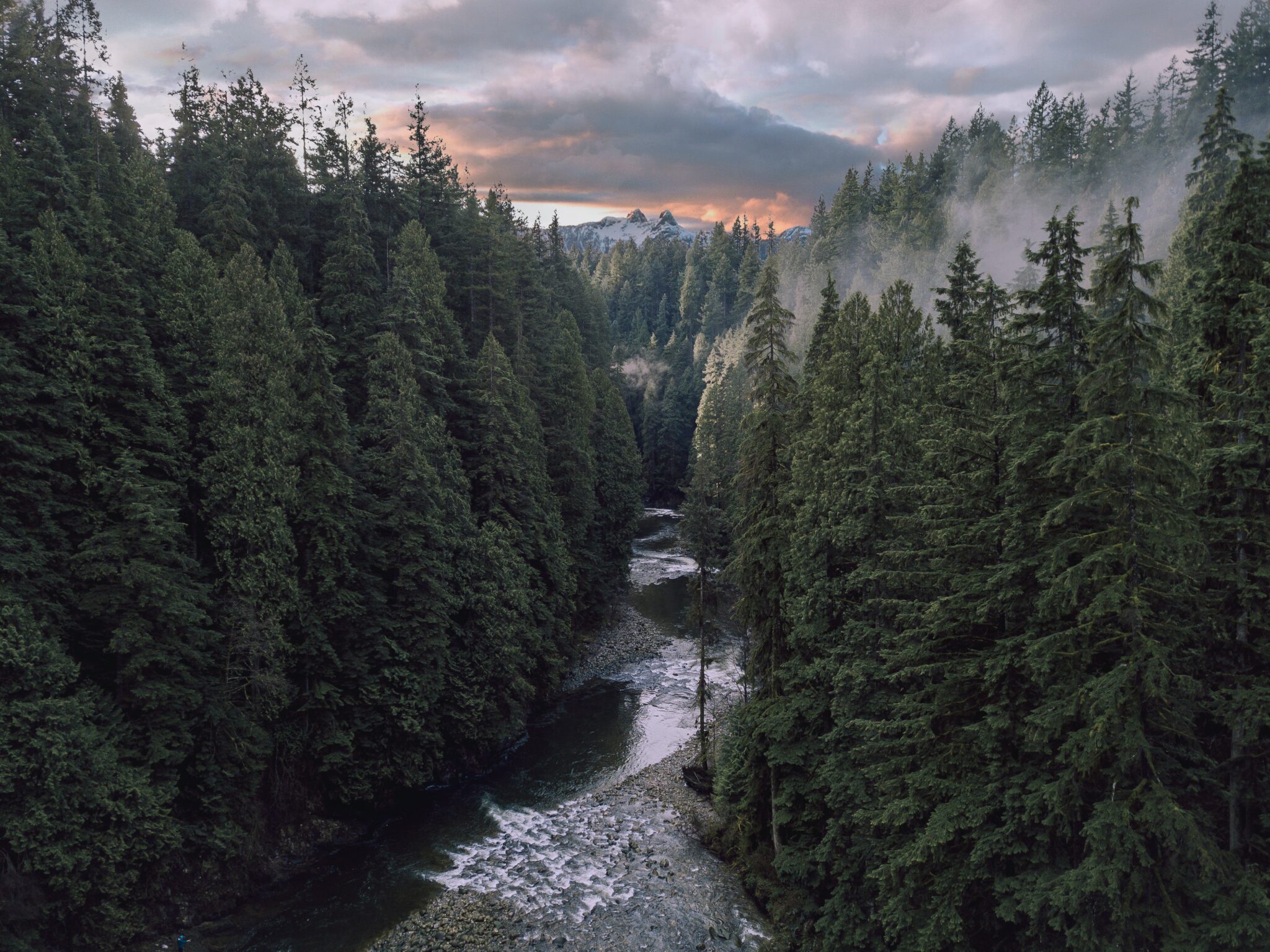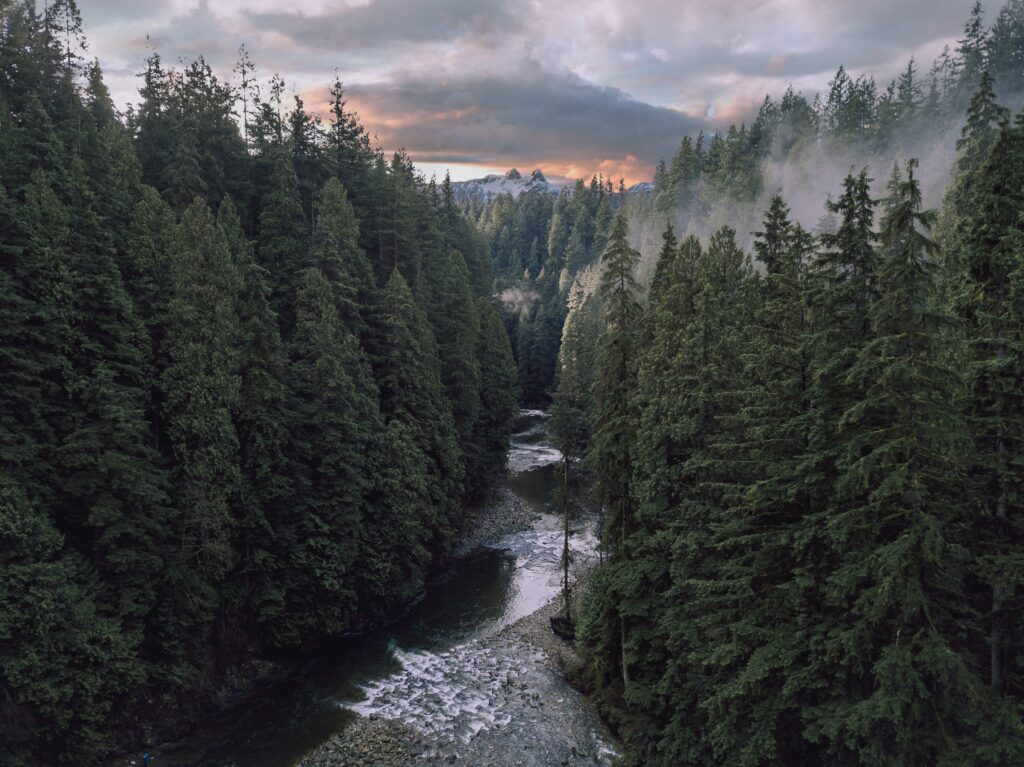 10. Churchill, Manitoba
The last item on our top 10 destinations to see in Canada is Churchill, a northern town in Manitoba, Canada. It's home to the famous Churchill carpet and polar bear museum. It's also at the end of the Trans-Canada Highway as it comes north from Alberta. A stop here guarantees some amazing sights like Hudson Bay and Victoria Island.
It's also considered to be the polar bear capital of the world. Tourist will come for the chance to spot a polar bear or a beluga whale. You might also be able to see the northern lights.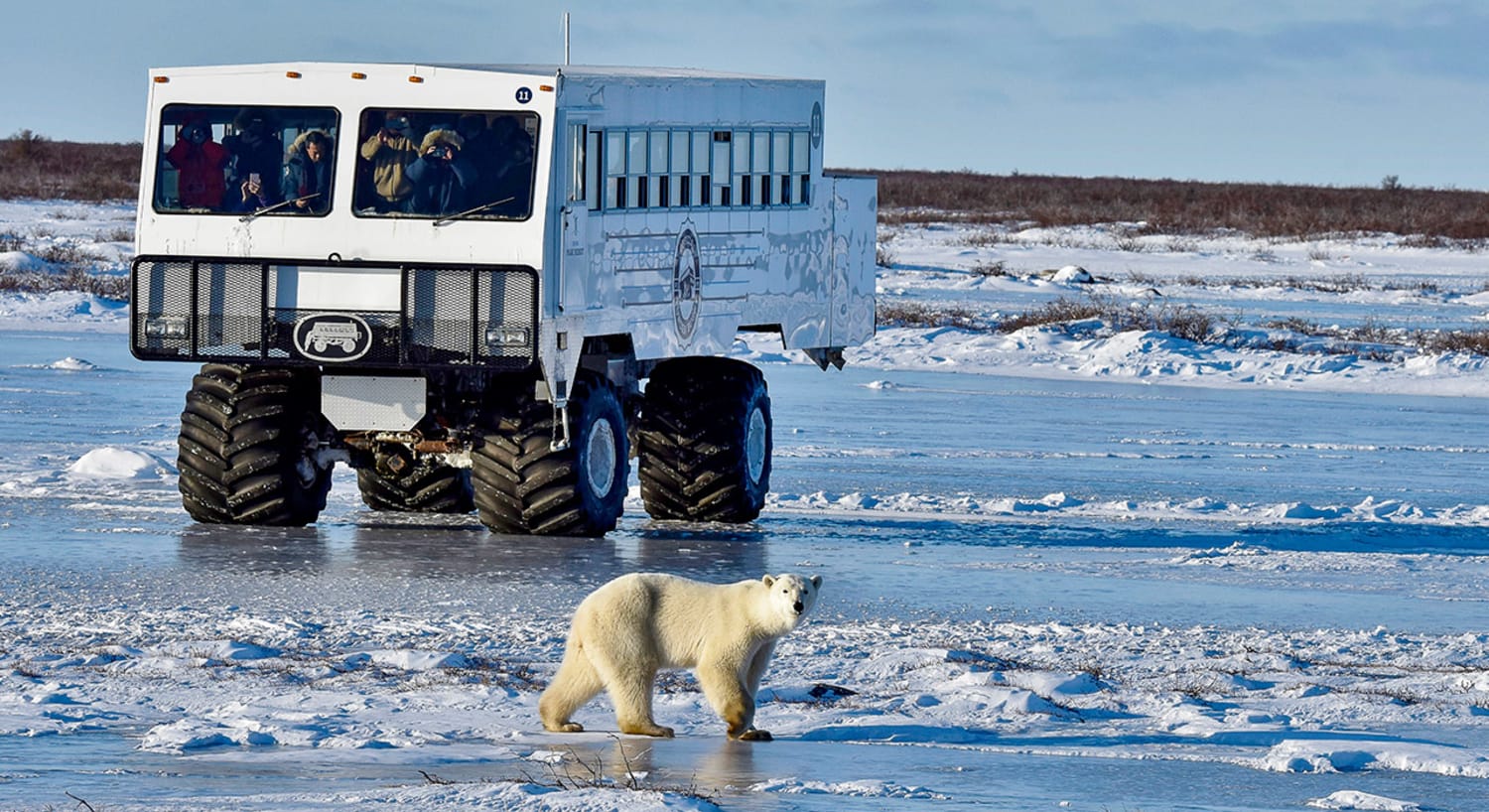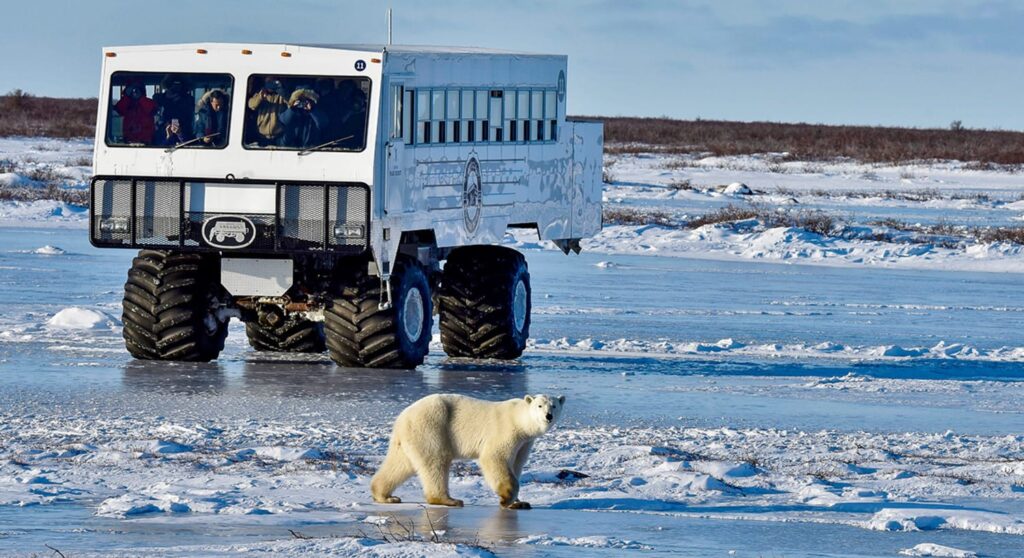 Canada has plenty of breathtaking national parks and conservation areas to explore-the Rocky Mountains, Banff National Park, etc. For history buffs or culture vultures alike, there are many landmarks to visit such as Parliament Hill in Ottawa or Old Montreal. Are there things that aren't listed in top 10 destinations to see in Canada that you want to include? Let us know!
---