Manulife Vitality® Health Insurance Add-On
Vitality Health & Dental Insurance Add-On
Manulife Vitality® Health Insurance is Manulife Financials new personalized health and wellness program that can be added into your insurance policy. Sign up for Manulife Individual health insurance and add on the Manulife Vitality program.
Manulife Vitality Core Benefits
Here are just some of the core benefits that come with the Manulife Vitality health insurance add-on:
A wellness program that can offer reduced insurance premiums according to how you eat, exercise and monitor your health
Get access to exclusive rewards as you earn Vitality points
A free Apple or Garmin watch with a new policy, allowing you to track your exercise seamlessly
Health and wellness recommendations, guides, tips, and tricks from Manulife
Discounts on major service providers such as; Amazon, Hotels.com, Goodlife Fitness, ExamOne, and more
Just starting a new health and dental insurance policy? Check out Manulife Flexcare or Manulife CoverMe details.
First Year With Manulife Vitality Add-On
Download the first year of Manulife Vitality PDF here to see exactly how it works when you add this program to your health and dental insurance!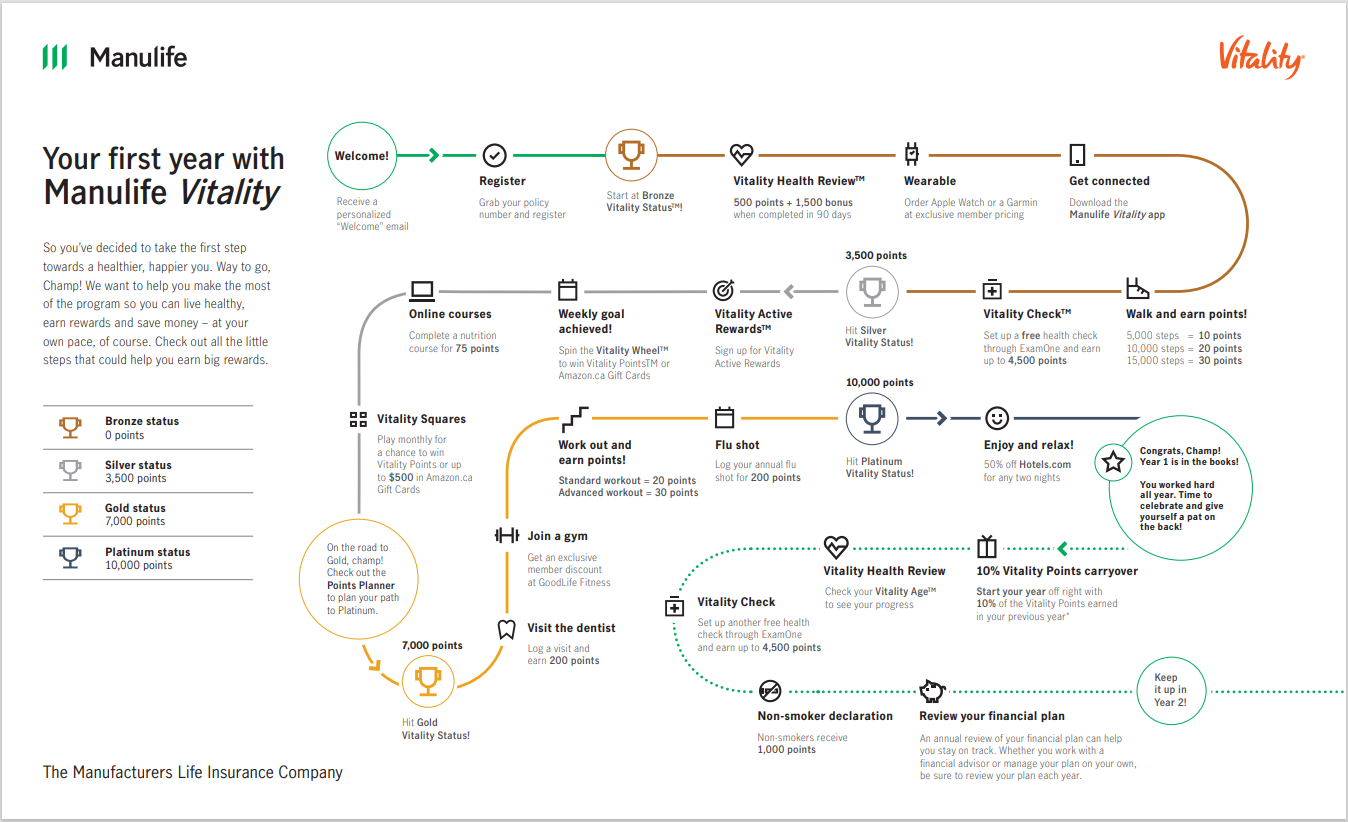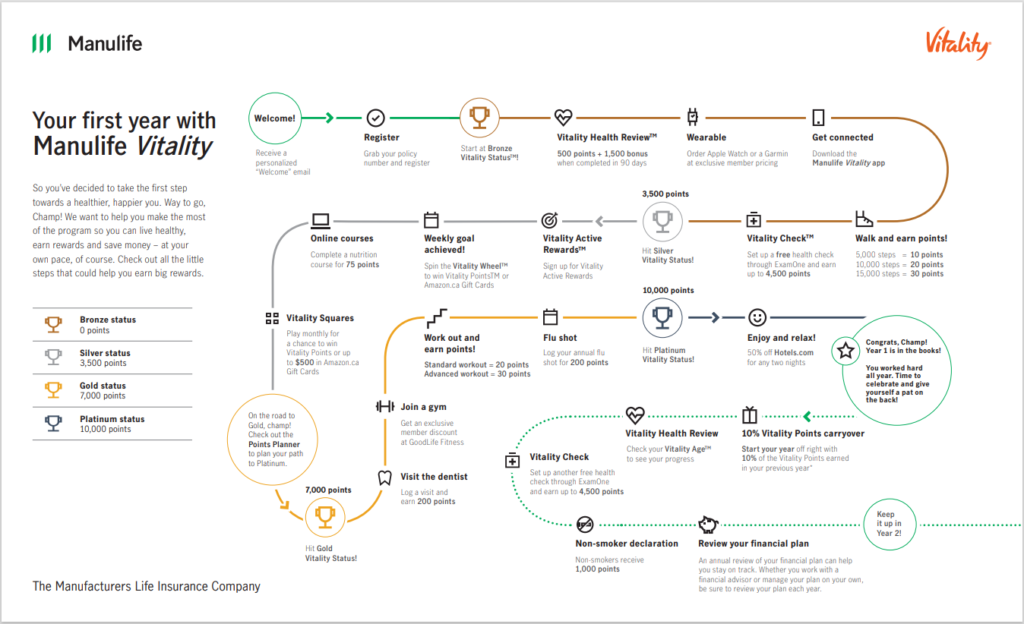 Manulife Vitality® Add-On
Manulife Vitality Add-On is only applicable to those individuals that start a new insurance policy and add it in.
The Add-on only costs an additional $5 per month and will never raise the cost of your insurance premium. If you opt to start a Flexcare or CoverMe insurance plan then adding Manulife Vitality can only decrease your premium.
The amount of discount is dictated by the tier you are in:
| Tier | Points Required | Discount |
| --- | --- | --- |
| Bronze | 0 Points | 0% |
| Silver | 3,500 Points | 2% |
| Gold | 7,000 Points | 5% |
| Platinum | 10,000 Points | 10% |
If you would like full details on the Manulife Vitality Add-on check out our full written description, how it works, how you can get points and more here! Or contact us to chat about adding in this wellness program to your insurance plan.
– Instant Quotes | Coverage Details
® Registered trademark held by The Manufacturers Life Insurance Company.