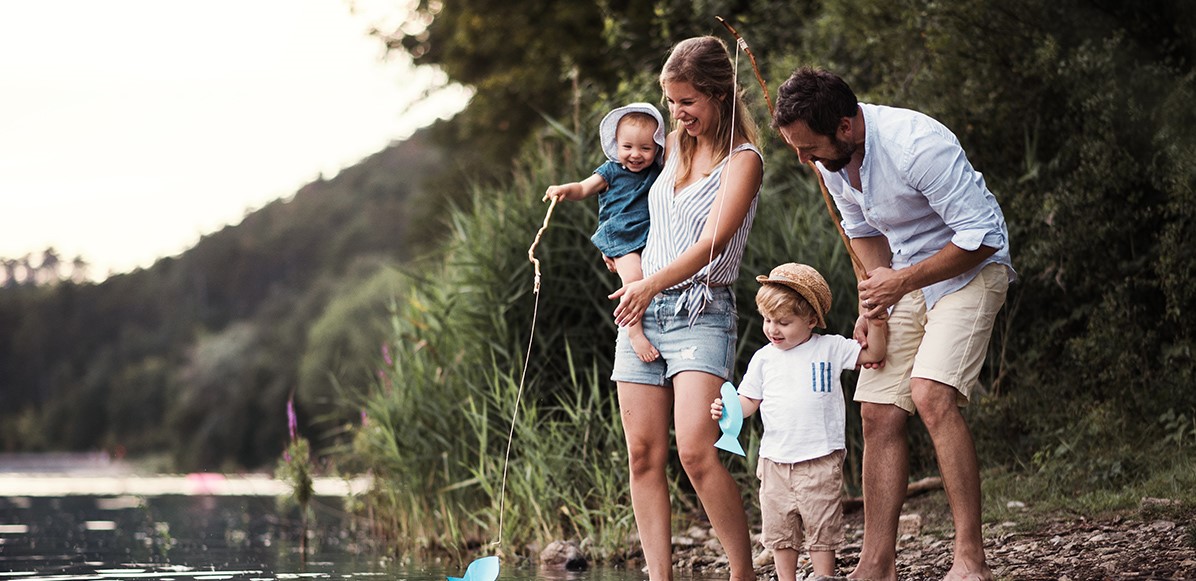 I Just Lost My Employee Health Coverage
If you're leaving the company where you work, unfortunately you are also leaving your company health plan. But that doesn't mean you still can't have reliable and affordable health insurance.
FollowMe is Manulife Financials' guaranteed issue health and dental insurance plan for Canadians. In fact, it's designed as a 'conversion plan' for people who have lost their employee benefits coverage.
Application Requirements
As a conversion plan FollowMe allows you to apply at any age and get as much coverage as you want for as long as you want. Furthermore, your coverage is guaranteed with no medical questions asked when you apply and pay your first premium within 90 days of your employee benefits ending. In essence, your health insurance follows you wherever life takes you.
FollowMe Conversion Plan Details
The FollowMe conversion plan has 4 different tiers: Basic, Enhanced, EnhancedPlus and Premiere. A short summary for each tier are listed below
Coverage
Basic
Enhanced
EnhancedPlus
Premiere
Prescription Drugs
$500/year
$1,300/year`
$1,300/year
$2,600/year
Dental
Not covered
Not covered
Year 1: $700/year
Year 2: $850/year
Year 3+: $1,000/year
Year 1: $800/year
Year 2: $1,000/year
Year 3+: $1,500/year
Extended Health Care
No lifetime maximums
No lifetime maximums
No lifetime maximums
No lifetime maximums
FollowMe Conversion Plan Offerings
Dental Services
Basic services such as exams, fillings, extractions, denture services etc.
Extensive services such as crowns, bridges, dentures, endodontics, periodontics and orthodontics
Only covered by EnhancedPlus and Premiere
Prescription Drugs
Coverage for generic drugs
Shared dispensation geed
Vision Care
Covers the cost towards prescription lenses and frames, contact lenses and laser eye surgery
Hospital Benefits
Preferred hospital accommodation in excess of the standard ward room rate
A cash benefit in lieu of the room cost for each day you are not able to obtain preferred accommodation
Semi-private room for all plans, and private room available via the premier plan
Extended Health Care Benefits
Survivor benefit
Fracture benefit
Accidental Death and dismemberment
Psychologists and psychotherapist
Speech therapists and more
Optional Travel Insurance
Two annual (multi-trip) travel plans offered: 15 and 30 days
Coverage for an unlimited number of trips per year
No medical questions required
Up to $5 million in medical benefits per trip
No deductible
To get a full breakdown of what is covered by each plan tire download the FollowMe Comparison Chart here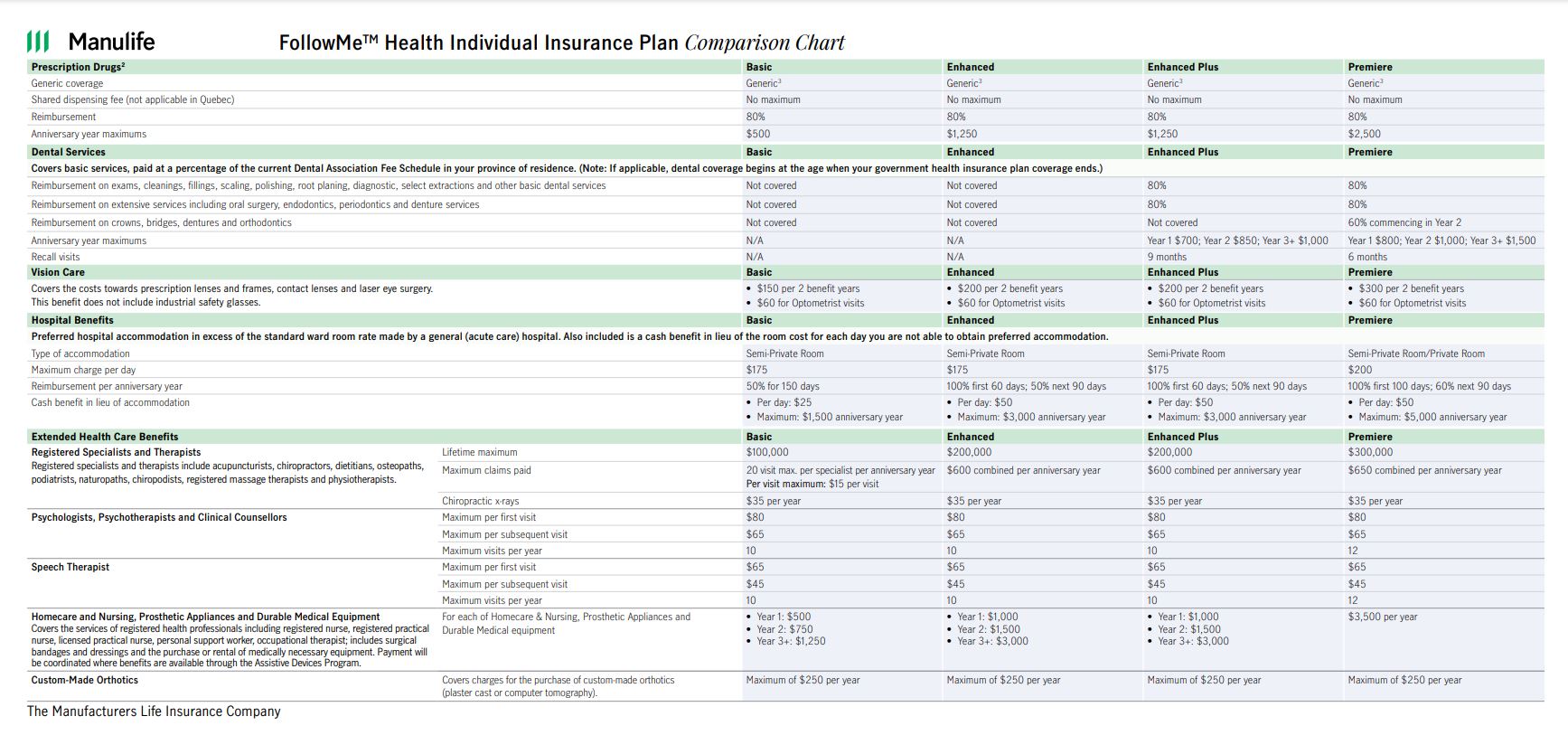 FollowMe & Manulife Vitality
Like all other Manulife Health & Dental Plans. The FollowMe conversion plan also allows you to include Manulife Vitality. It's a personalized health and wellness program that rewards you for walking, exercising and getting regular checkups. For each activity you gain a certain amount of points. The more engaged you are and the healthier your choices, the more points you can earn towards rewards! You can save 5% on your first-year premiums AND up to 10% in following years.
Akira by TELUS Health
Also included for free in all Manulife Health and Dental plans is Akira by TELUS Health. Clients can use Akira to access telemedicine and other healthcare services 24/7 from the comfort of their homes. The Akira interface can be used for diagnosis, prescriptions, mental health services, lab tests and specialists referrals.
If you're looking to get an instant quote for FollowMe by Manulife Insurance use our instant quoting tool to get free quotes!
---